Ready to take your suspension to the next level with a D2 coil-over setup? I was curious how hard it would be to install the front struts, so after I went through the process, I figured I'd show you guys how easy it was, step by step in what I think is the best way to do this. There is more than one way to skin a cat, but I'll let the results speak for themselves. Remember, wear your goggles.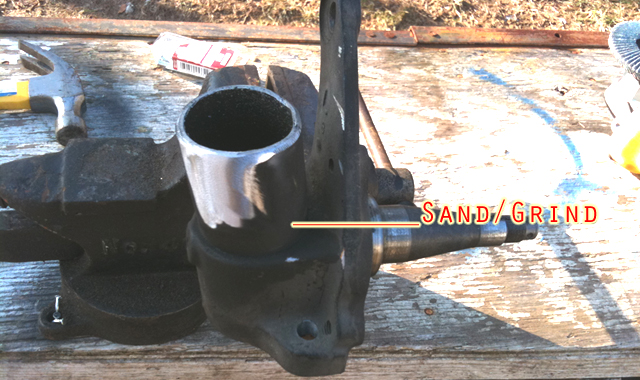 1. Either remove or locate a set of front spindles/strut tubes. Cut the tubes down, leaving 2-3 inches. THIS IS IMPORTANT, don't cut them all the way down to the spindle casting! More on that later. Now you'll see that the D2 lower tube won't fit over the stock strut tube, it's just barely too small, not really sure why. Resist the urge to bang on it, you'll need to sand the tube down a little to get it to fit. This way you can adjust the angle of the brakeline mount easily before welding. I used an angle grinder with a flap wheel, a grinding disk is overkill. I suppose you could use a wire-wheel with a drill if you had to, good luck with that.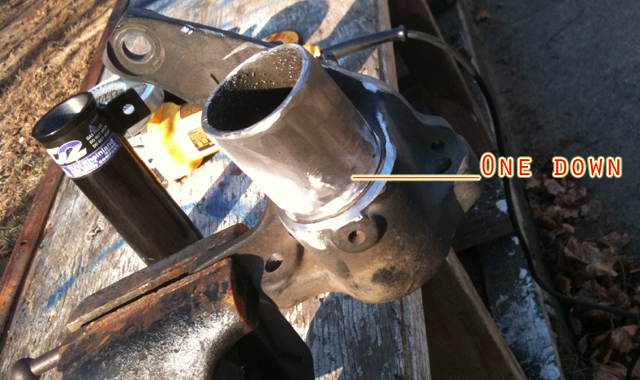 2. This tube is now ready, you can see I sanded all the paint off, also a little metal, and I sanded the upper part of the spindle casting since this is where the weld will go. Don't go crazy sanding the tube, just take enough off to allow the D2 tube to slide over without wobbling once it's on there.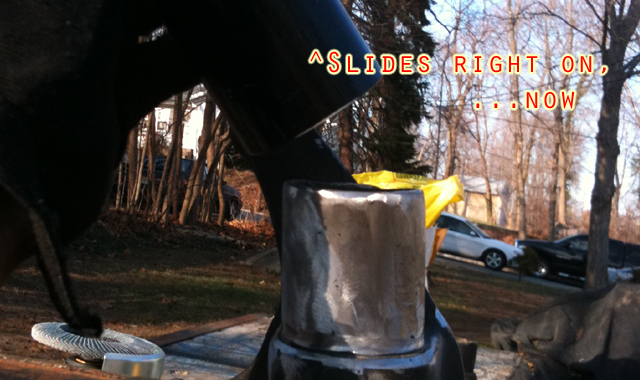 3. Now you can see the D2 tube will slide right on. Feels good!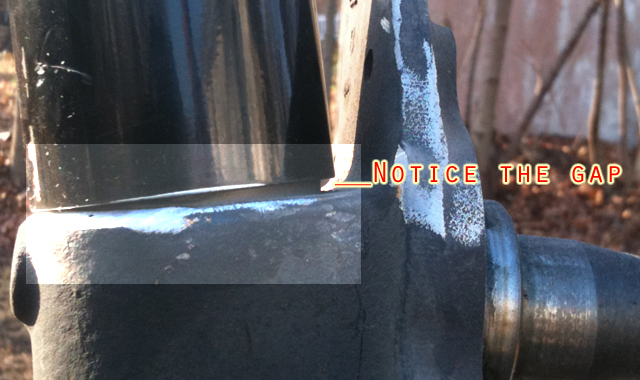 4. Remember what I said about not cutting the tube off at the casting? Notice while looking up close that the stock strut tube does not come out of the spindle casting on a 90 degree angle. This is why you need to leave some of the strut tube intact so the D2 tube will be on the exact same angle… otherwise you're going to have some negative camber you didn't expect. No reason to use up all your camber adjustment to fix that.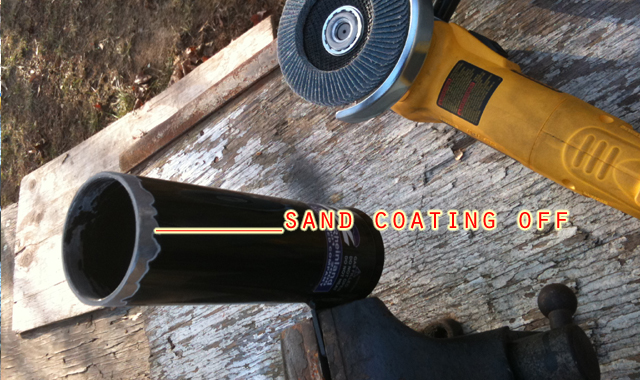 5. Buzz the powdercoating off the D2 tube for welding. Smells like burning plastic!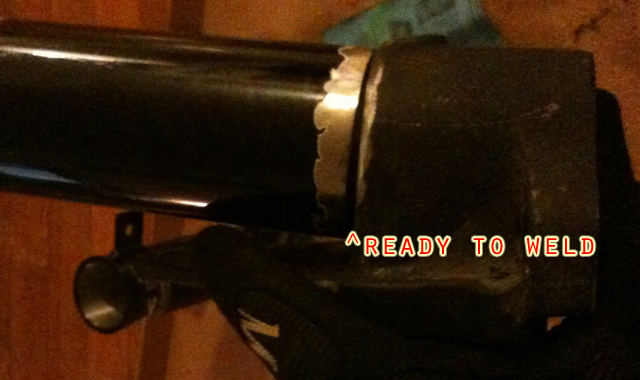 6. Should look something like this when it's ready to weld!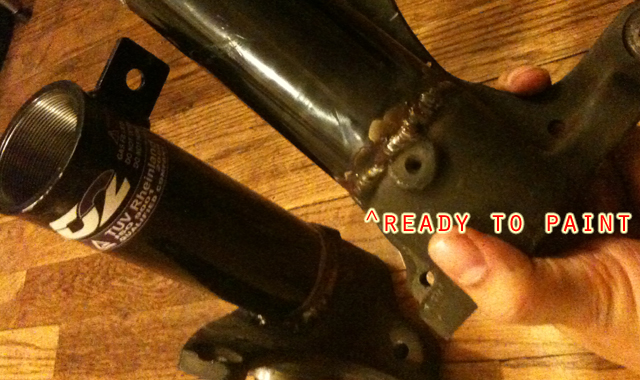 7. This is the finished, welded piece, solid as a rock. The brake line tab should be pointing toward the inside of the fender. All we need to do now is hit it with a coat of gloss black, I used the "double coverage" Rustoleum (yes I am a spraypaint snob) so it won't turn brown in one day.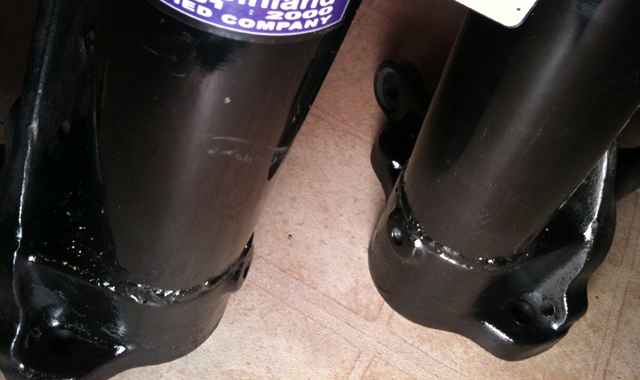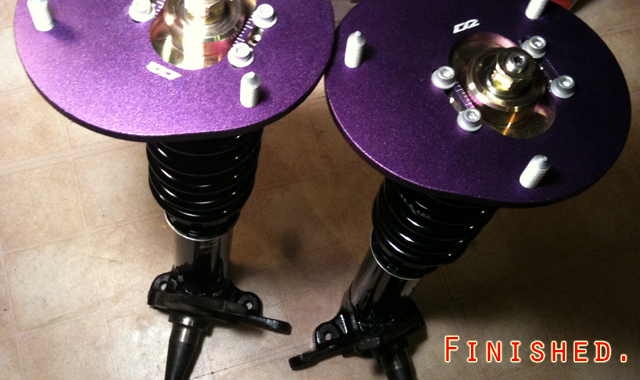 That's clean. Ready to install. Feel free to post any questions for all to benefit.
Edited by Fuze, 23 December 2010 - 11:17 PM.