I think that this would be a REALLY GOOD resource for the Starquest community. I realize that there are not that many left out there, but it would be neat if we had a dealer's window sticker from each of the years that the Starions and Conquests were made
Here are the ones that were on my '88 Starion ESIR SHP.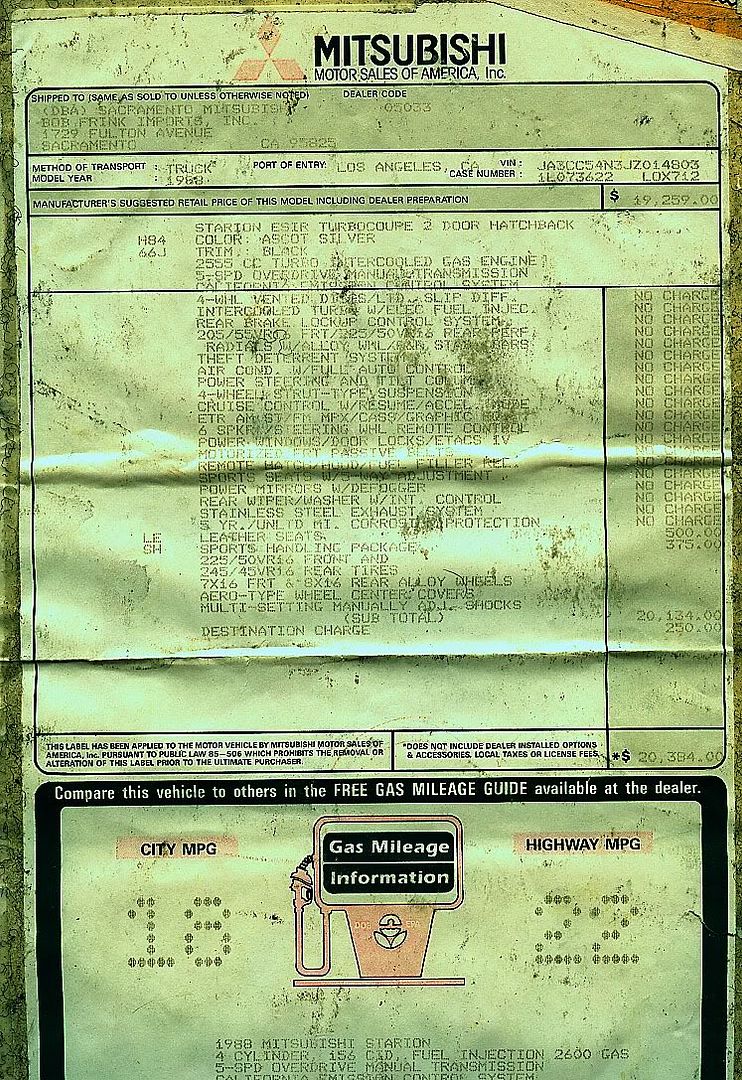 [/img]
And the dealers add ons; this sticker came from the factory. Notice the dealer mark up.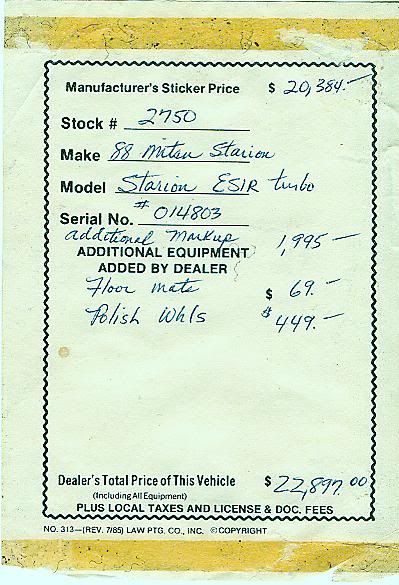 [/img]
I didn't pay this price. I paid $18,767.00 cuz I bought my Old Broad through the US NEL Credit Union and it was delivered to Sacramento Mitsubishi where I saw her off loaded off of the car transporter and took delivery after they installed the SHP alloy wheels and floor mats and the other dealer delivery BS.
For What It's Worth.
KEN
Edited by Starfighterpilot, 16 April 2011 - 05:21 PM.