8

4g63 + th350 = my new toy
Started by
button
,
Jun 10 2007 10:01 PM
214 replies to this topic
Posted 04 March 2012 - 01:16 PM
NIce! I wanted to do an AMC Pacer, but couldn't find one that wasn't rotted..

88 Quest, 13.1 on street tires. w/a few mods
89 Quest, street car, w/porno red cloth int.
87 Quest, two parts cars
95 Dakota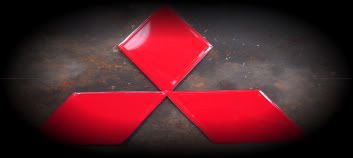 ---
Posted 13 March 2012 - 04:04 PM
Arrow FTW

MOPAR POWERED
---
Posted 22 March 2012 - 09:39 PM
mounted the new cops.
from 98-06 dodge 2.7l found in (dodge/chrysler) magnum, concord, 300, intrepid, sebring, and stratus. granted, the motor was kinda crappy, but these work and are in stock at autozone for 30 bux, or rock auto for 20. Duralast pn
C1179.
Used a piece of lexan for the mounting plate. I will draw one up and have it cut from stainless eventually cause I think the lexan is going to flex up with some heat.
Some notes on the samurai and arrow,
Samurai has its new tires on and has to be aired down to roll out of the garage, which will be happening soon under its own power. I decided to go with a honda radiatator. Its a 3 core aluminum unit, and it was cheap. like 80 bux with fan.
Arrow got some seafoam in the crank case and went for a couple hour drive and averaged 19.5mpg. Come to find out a quest head should bolt right onto its 2L Astron carbed engine with 8.5:1 cr. That means I will have to use a quest intake, and maybe exhaust, so it may wind up turboed/megasquirted. Since it uses points, it should be quick and easy. I plan to drive this turd everyday, and so far it hasn't let me down. It's not my only means of transport though.
I have brake parts coming, so once the brakes are 100%, I'll consider the turbo thing a little more.
-Jay
---
Posted 24 March 2012 - 11:39 PM
This weeks project:
Project "Look, I maked a update."
I love it when a plan falls apart.
weld-el manifold was too far out, so the turbo hit the fender well.
ebay t3 stainless cheapy, was too low, so the turbo hit the motor mount.
stocker was wrong footprint and no provisions for external gate... so I fixed that.
This car will drive and stay together this summer, one way or another.
-Jay
---
Posted 16 June 2012 - 11:11 PM
I work on this......
I work on that...
and so on and so forth.
-Jay
---
Posted 18 June 2012 - 12:18 AM
back story: I took the adapter plate from the black car a month ago since there is a 4x4 meet down in Attica, IN that I hoped to make it to. Well, a few weeks of diagnosing instead of actually working on it set me so far back that I can't get it finished by then. So, I pulled the motor out, now that I have diagnosed the problem, the other motor is going back in the black car to get ready for DSM shootout in Aug. The Samurai is very close to done, once I get my adapter plate back from Bill (my fault, not his, I'll get ahold of you Bill), I can get rollin' on it again. The main goal now is - Get the Quest running, and work out any bugs that arise, or are identifiable ASAP, and try to take it to the local track at least a week before the shootout. If it can't make it to the shootout, or last a day at the track, it might go back under the wrench...

-Jay
---
Posted 24 June 2012 - 05:53 PM
Cue the electrical gremlins:
if it isn't one thing, it is part of that thing.
Something in this rats nest makes my fans kick on, or not, whenever they want. I know last time it was alive, they turned on with key.
also my indicator light work if i start the car, then it dies, they come on, not all the time, and once in a while with key.
ehh.
Edited by button, 24 June 2012 - 05:56 PM.
-Jay
---
Posted 11 July 2012 - 12:13 AM
-Jay
---
Posted 11 July 2012 - 10:01 AM
Sounds good Jay...open the garage next time...haha.

---
Posted 11 July 2012 - 05:50 PM
Yes sir, track bound this friday? meet ya there.

88 Quest, 13.1 on street tires. w/a few mods
89 Quest, street car, w/porno red cloth int.
87 Quest, two parts cars
95 Dakota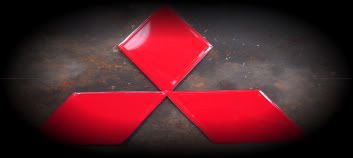 ---
Posted 02 August 2012 - 12:15 AM
So, I have been tracking electrical issues, and it looks like part of the ms3x board is causing an issue. Sooooo, back to MS1. Good ol' trusty, simple, functional, MS1. After installing MS3, I've had nothing but problems, that ultimately come back to the MS3. Not the tune with ms3, but the hardware. Finicky trigger capture settings, failing transistors, very picky grounds, very electrical noise sensitive... I'm tired of that. I'll take simple and effective. So I can't get 1000 samples per second or whatever tossed on an sd card, I have a computer in my car. I've been meaning to do this, just couldn't admit I need simple.
I did however, wire up electronic boost control, shift light, the "legacy" launch control wiring, and setup for dual bip373s to eliminate the stupid '90 DSM ignitor. After testing the ignition on the bench, it looks quite promising. I was under the impression the DSM ignitor put out a hotter spark than the vb921s, but the bip373s are not vb921s.

Anyways, In the meantime, I developed a trans fluid leak, by the steering linkages, so I gotta get that fixed as well. Almost as fun as electrical wiring.
But it is coming (back) together, I'll throw up some pics once I get some of the wiring cleaned up.

-Jay
---
Posted 18 September 2012 - 11:53 AM
any updates? i agree my MS~1 ran awesome in my quest and my 4G63.

B-71 87 TSI ~ RIP

Black 87 Starion ~ Mess SOLD!!!

Proud New 89 slightly Rusted Fiji Owner !!!




---
Posted 19 September 2012 - 12:26 AM
Yes, the migration has started.
This project has been ended. I have the chassis for sale.
I am scaling down the power plant so that I can make a fun to drive, light, rear wheel drive car.
I was trying to make a monster because with the weight of these cars it takes a load of power. A load of power is a little out of my budget to be able to enjoy the car. I can't afford to build a full blown race car, and you can't very well drive a race car on the street. race car.
So, because of race car, I will build something I like more.
I know the conquest can be fun with a few hundred hp, but there is the flatty for that.

The new ride, is the 1978 Plymouth Arrow. It will have the 4g63 stroker in it from the black car, and run a torqueflight 904. I'm debating on engine management at this moment, but I am leaning either AEM or Microsquirt V3. There is plenty that has to be done over the winter, but Hopefully I can make some quick progress with the help from some friends.
This will be fun.
If I find a home for my project(s), I will update this thread.

btw, the 4g63/th350 samurai is out and about in NA mode with 3" of lift and 3" of body lift on 33" tires. Minor driveline issues need ironed out. (It doesn't have any documentation. Sorry.)

-Jay
---
Posted 19 September 2012 - 07:05 AM
if i had the time and or spare parts i
would do a 4G63 datsun 510.
that would be a fun car for sure.!
Edited by importwarrior, 19 September 2012 - 07:05 AM.
B-71 87 TSI ~ RIP

Black 87 Starion ~ Mess SOLD!!!

Proud New 89 slightly Rusted Fiji Owner !!!




---
Posted 22 September 2012 - 04:53 PM
To answer a previous, pretty un-related, question. Bolting a 904 to a 4g63 is fairly easy.
The trans is from a 1978 plymouth arrow with the 2.0 g52b. I had to shave the pilot dowel down and tacked it to the shim plate since there is no reciever hole in the 4g63 crank. I also had to drill a hole in the motor shim plate to accept the 4th trans bolt. It's setup for a wideblock upper bolts and narrow block lowers on the plate, but the trans has both.
Your results may vary.
-Jay
---
---
1 user(s) are reading this topic
0 members, 1 guests, 0 anonymous users
game search | music, video, tech search | vitamins, drugs and health supplements | great deals on clothing and accessories | car and truck parts