With all the new people showing up recently, it seems some are wanting the rare parts and are surprised at what the market price is for them. So I thought I would post up what I know of. Feel free to add to or edit what you think is right.
Cars:
1989 Starion
: Although there were both Conquests and Starions sold as 1989 models, only 159 of them were badged as Starions.
1985.5 Intercooled Flatty
: This was the only factory intercooled Flat body. The only 5 lug flatty. These were only built for one month in May of 1985. There is no documentation of how many were made. (It has been pointed out further in this thread that this statement is not true. These were produced in other months in 1985. Also, there were also intercooled flatty Conquests, which appear to been even more rare than the already rare intercooled flatty Starion)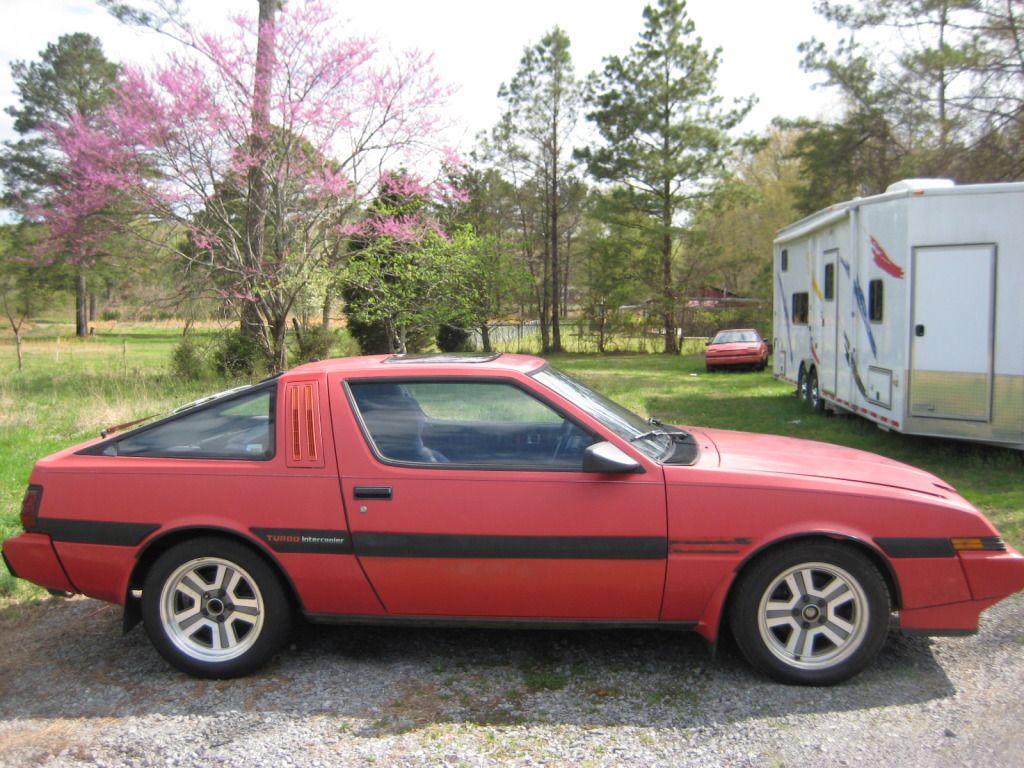 1983 Starion
: The first year model and only Starions were sold that year.
Body Parts:
1983 Hood
: This is the hood with a scoop on the front and two side vents. In great shape these usually sale for $500-700. Less depending on condition. Most sellers do not want to ship because of the size of the hood and the probability that it will get ruined in shipping.
There are reporduction hoods available, both is FRP (Fiberglass Reinforced Plastic) and Carbon Fiber. Those typically are between $500 and $800 Shipped.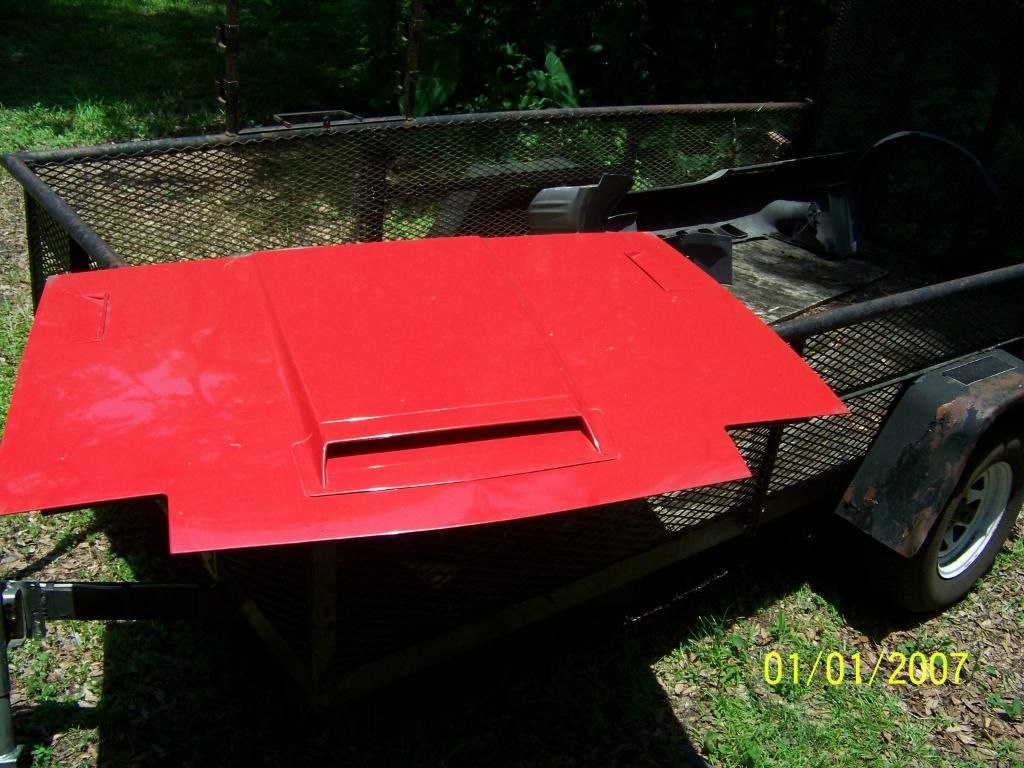 1983 Taillights
: These looks like rows of tiles stacked three high. They Sale from $200-300 depending on condition for a nice set.
1983 Mirrors
: Different than all other year models
Window Louvers
: A three piece set. The back glass always metal, the rear quarter windows either metal or plastic. Mounting hardware is usually missing, but very important. A rear window piece usually sells for $200 with mounting hardware and the sides also for $200. These are hard to ship items also.
Wide body Mudflaps
: These are molded to the lines of the body and are made of a flexable rubber. Hard to find in good condition with all of the mounting tabs intact. Usually sell for $300.
Flatty mud flaps are not as rare as these, and do not fit widebody cars.
1985.5 Side moulding
: A ten piece set of moulding about 3" tall that run down the sides of the car. The pieces in front of the rear wheels are inprinted "Turbo Intercooler". These were an option on the 85.5 Starion.
I've only seen a few of these sale, but they were around $250-350.
See 85.5 pic above.
Turbo Door handels
: Only found on 84-86 models. Typically $50-80
Double slit side vents
: 83-85 Starions had different side vents than all other cars.
Non- US market tail lights
: European, Australian, and Japanese markets all got different taillights than the US. These are rare here and sale for around $300 when they pop up.
Early years: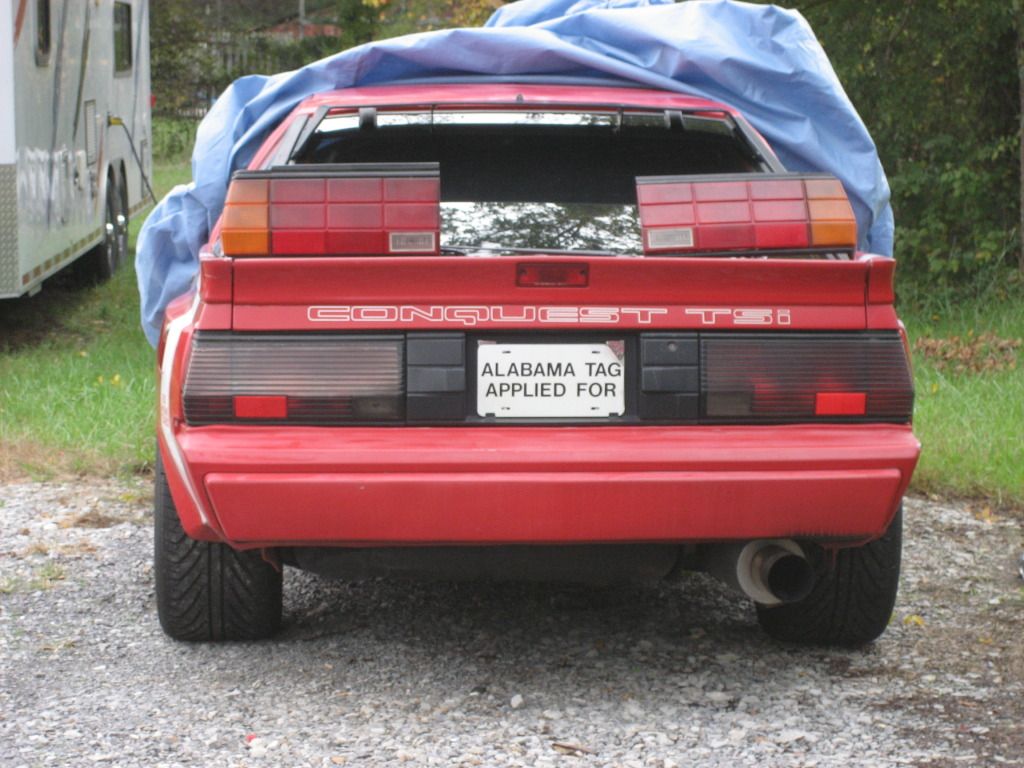 Later Years: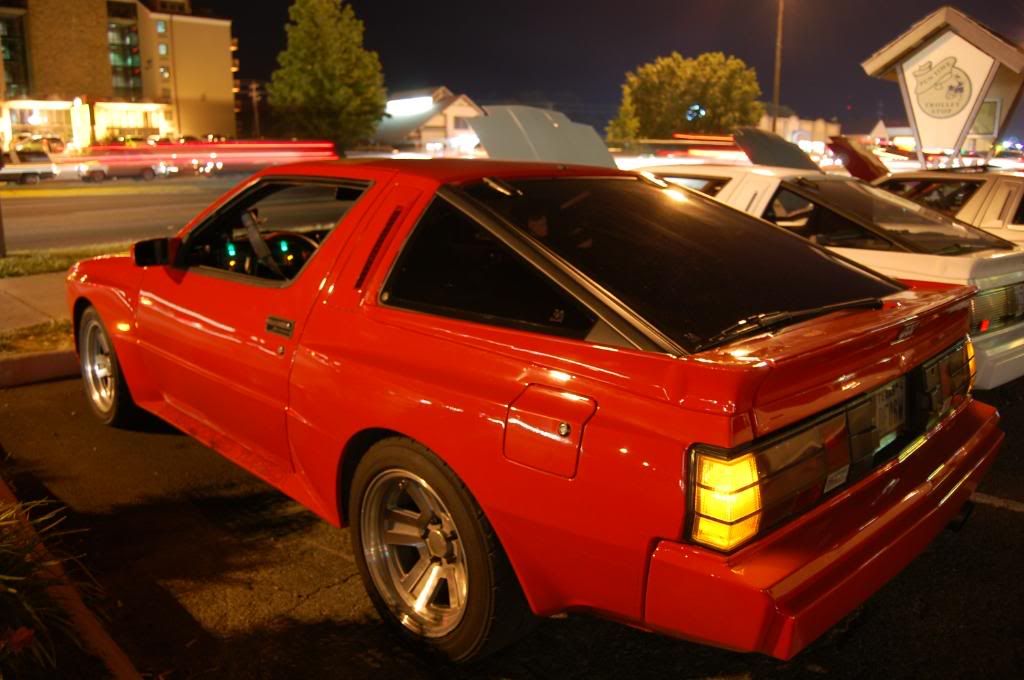 Flatty and 3 piece air dam
: The are not available from the dealer and no reproductions have been made.
SHP wheels:
Less than half of the 88-89 models had the SHP option. These wheels were 16x8 +18 front and 16x9 +0 rear. They can be identified in a number of ways, but the easiest is to look at the stampings in the backside of the spokes.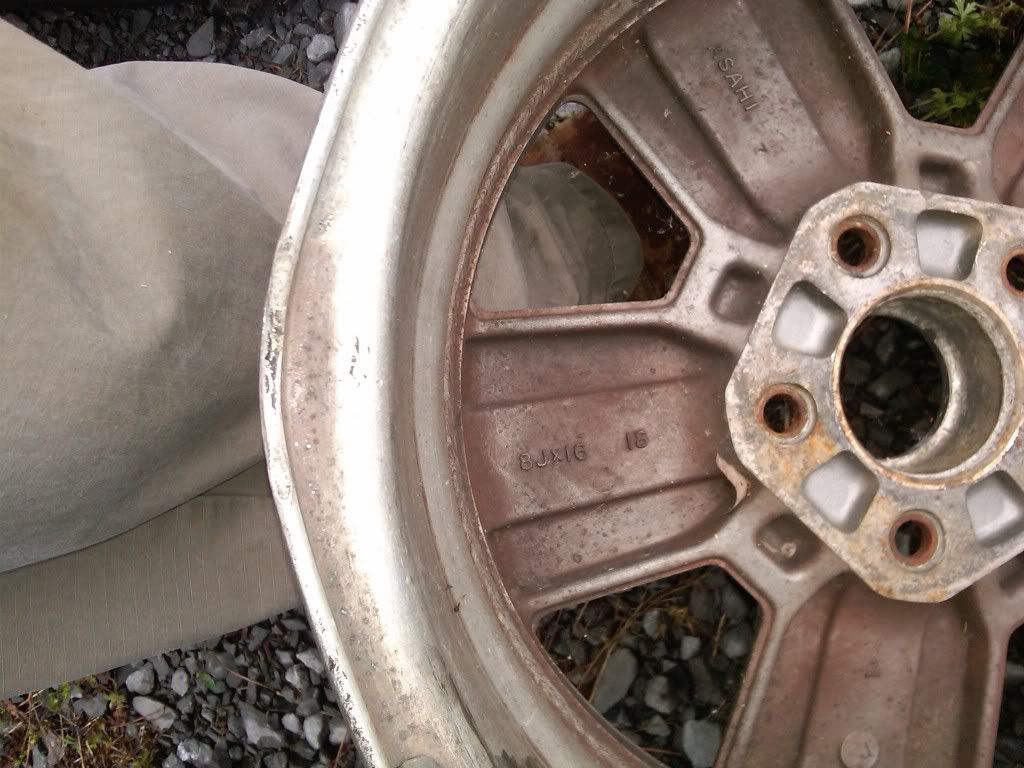 Interior:
Pricing varies on interior parts, so for the most part, I won't even speculate.
1988-89 Models
:
Tan Leather Interior
: Most of these years were sold with Black or Maroon leather. The Tan was sold in two different shades, one lighter on darker depending on year.
Tan, Black or Maroon Cloth
: With most of the cars being leather, Cloth in any color is rare. The soild black, tan, or Maroon are called "Straight Line" as the pattern in the cloth. There are also a fine checkered pattern in Black and Maroon. Also, a pattern that is mostly black with little dots of color here and there.
Sport Interior
: This is a mix of cloth and leather in the same car. Usually the bolsters have leater patches. This was only for 89.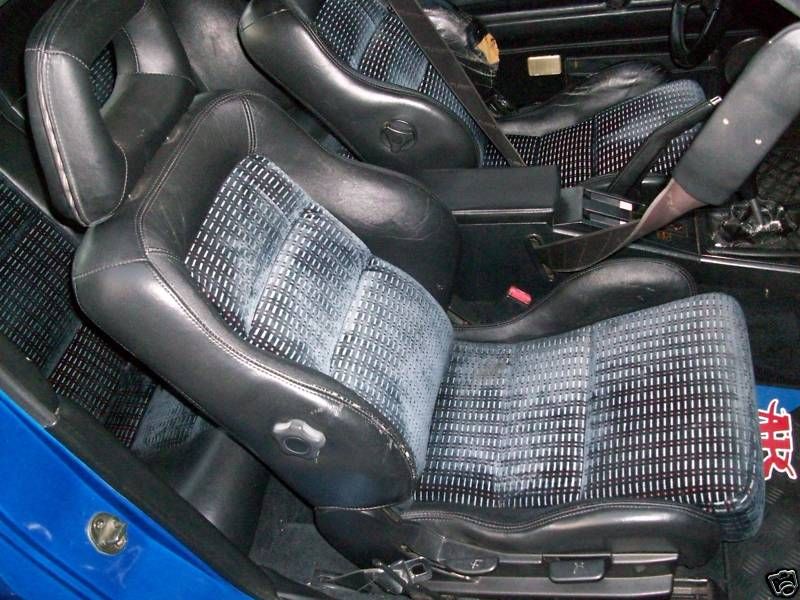 1986-87
: The cloth in these models was very plush and is regarded by many as the most comfortable SQ seats ever.
1986
: This year model is regarded as having the best leather used in the construction of the seats of any of the years.
Manual Seat Belts
: In cars from 83-86 there were door mounted maunal seat belts. The automatic seat belts of the 87-89 cars are pretty reliable, but if they fail, they are a pain to fix. Typically sale for around $100 for a complete set. Replaces release levers in console with coin tray.
Auto down window switch
: Only availible in the 89 model year. Typically $50 or so
1983 Shift knob
: Different than other year models.
1983 Center console cubby
: Below radio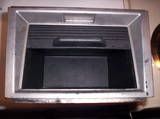 European 160mph Speedometer
: Swaps right in as far as I know. Only about 3 in the US that I know of.
Floor Mats
: Any color or conditon OEM floor mat is rare. Most are worn out and thrown any in the past 20 years.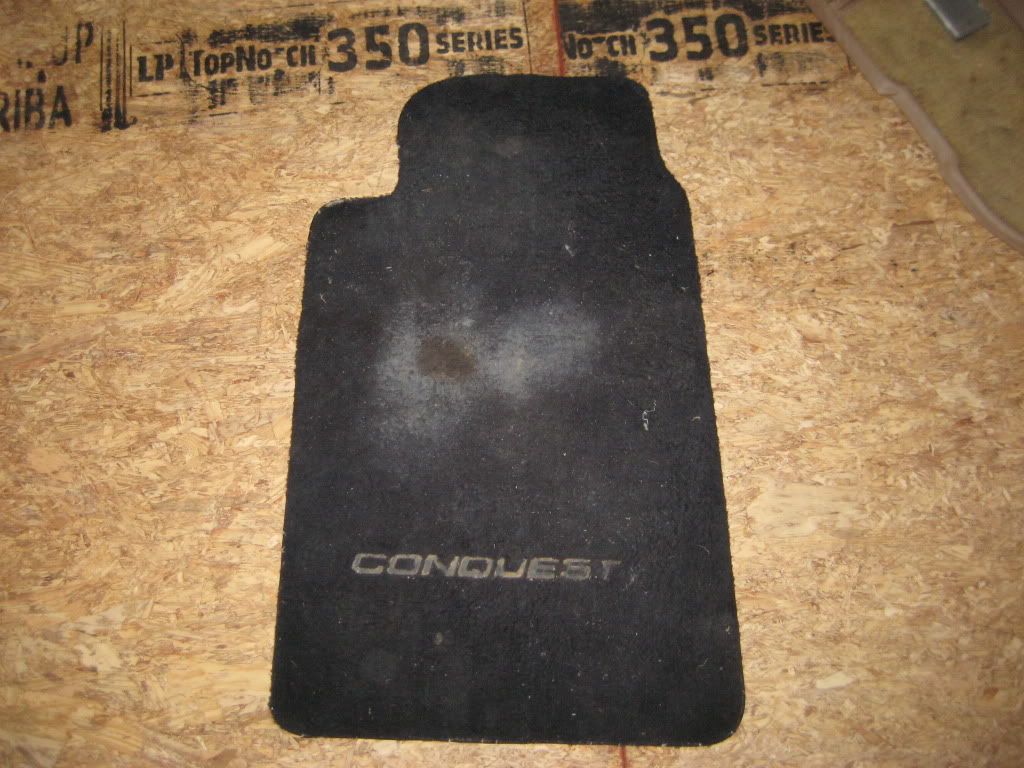 OEM Parts
:
Parts no longer avaiable:
Steering coupler.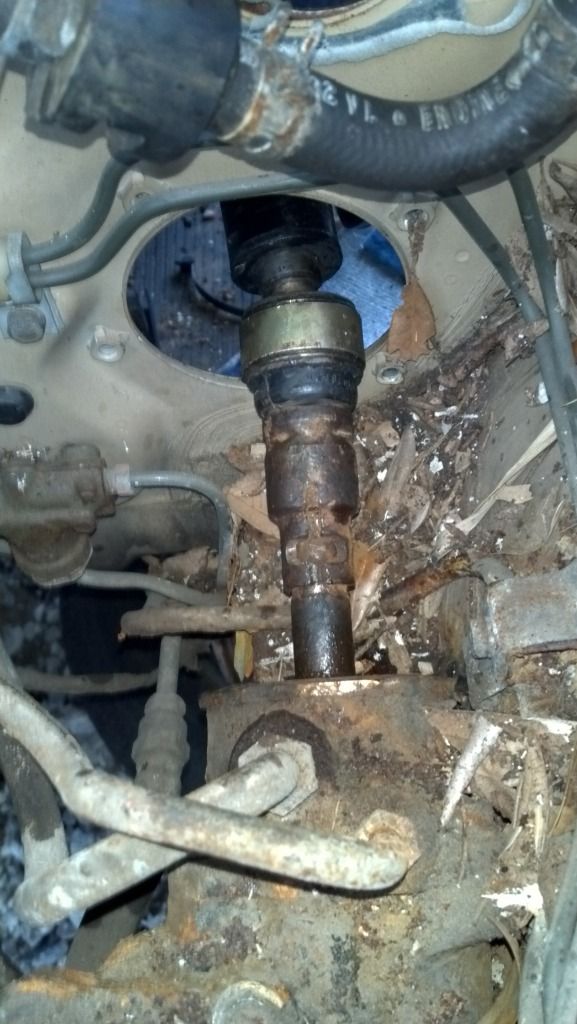 Air dams
Most Body parts
Heater core
After Market Parts:
Tokico Blue Rear shocks
KYB GR-2 Rear Shocks
(if you see any of these for sale on ebay, contact the seller before you send money to be sure they have these in stock)
Edited by nomad, 25 May 2012 - 12:54 PM.