You don't have to Buy braided lines or custom lines to fix leaking fuel and/or oil cooler lines.
Here is a simple and inexpensive fix.
As long as your Banjo fittings and steel parts of the lines are in good shape you can replace the rubber lines and reuse the metal parts.
For the oil cooler I used 3/8 hose....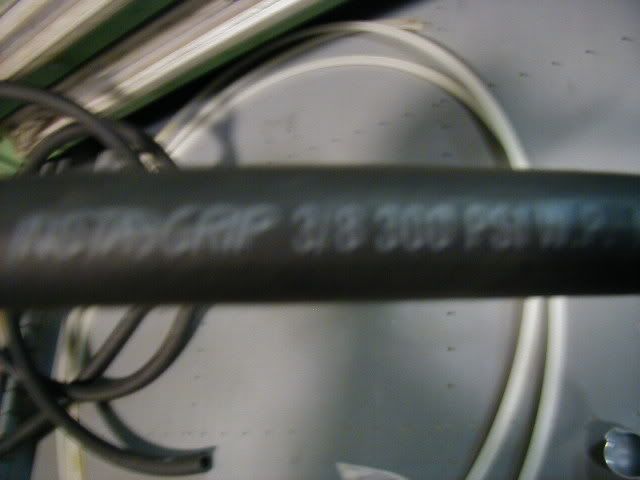 And then you will need the matching CRIMP clamps.
These are great clamps. I don't suggest anything but these.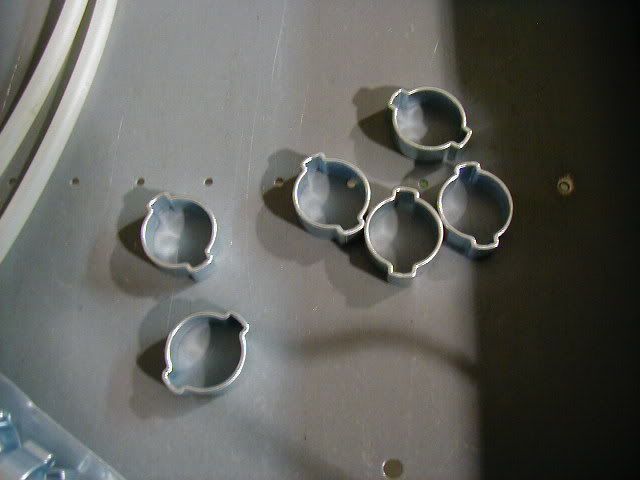 You should be able to get these at any industrial hose place.
Be sure to tell them if it's fuel or oil going in the line so you get the correct type of hose.
Then you need a dremel with cut off wheel and pliers - a strong pair of dull wire cutters will work to crimp the clamp- as long as they don't cut the clamp.
Lets get started- I'm sure you have already removed the lines, Put the lines in a vice.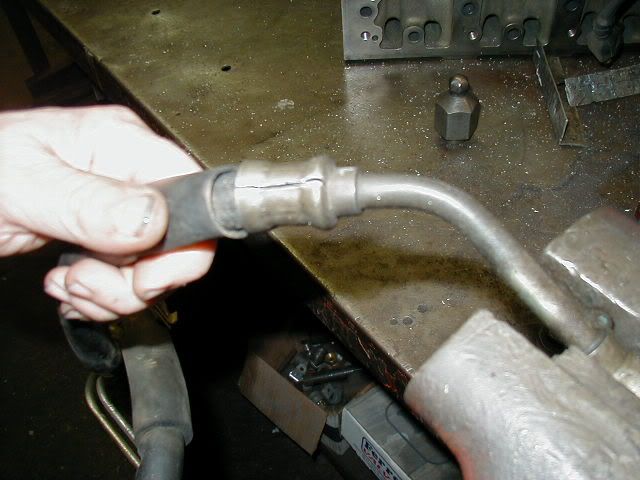 Now, take the cut off wheel and score a cut in the old crimp of the hose...
Be careful to just go deep enough to cut the crimp and not the steel line.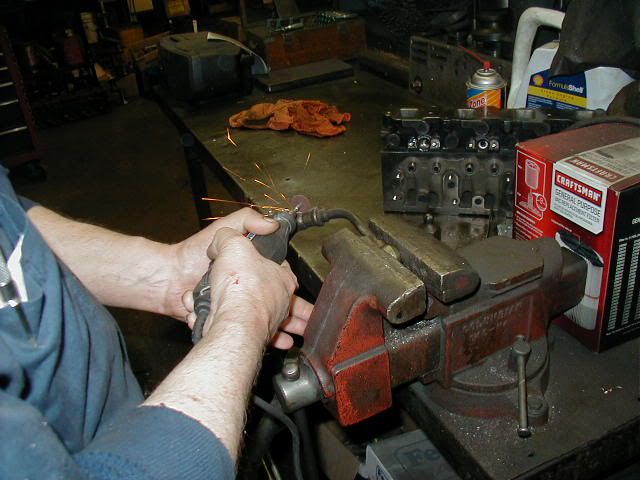 ....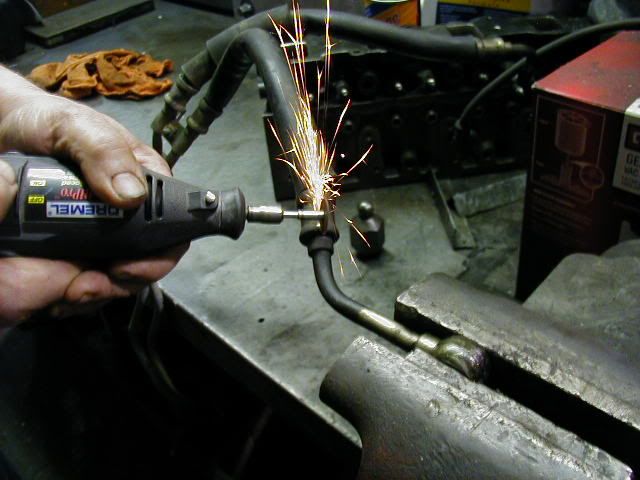 Now flip it over and do the opposite side of the crimp...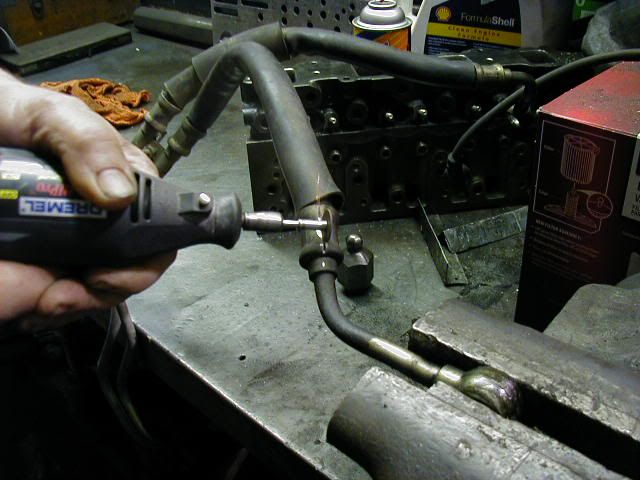 This is what it should look like.
Take a small screw driver and pry the crimp apart...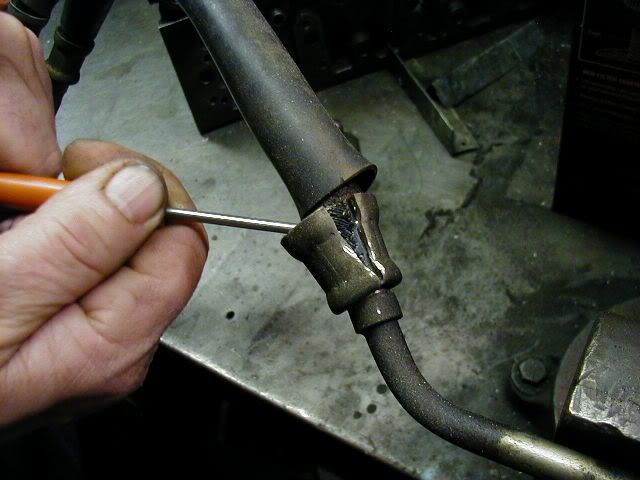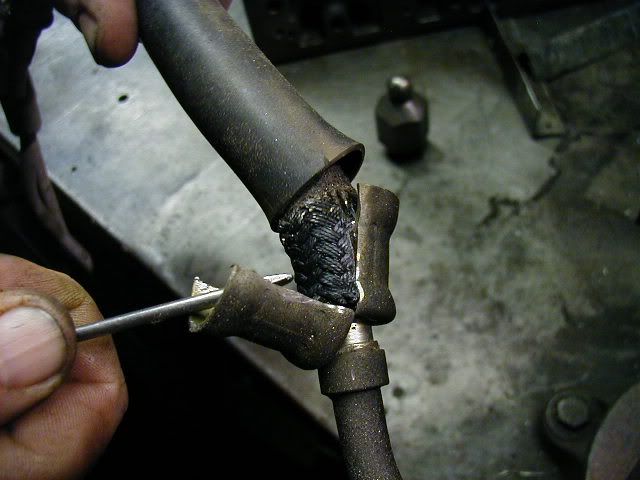 You should now be able to pull the hose off exposing your line..
Now is a good time to flush out the steel lines before assembly.
Save the protective outer covering and cut your new hose to the same length as the old.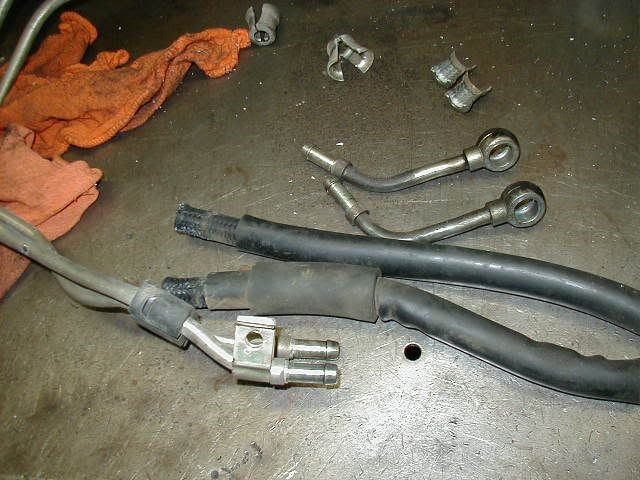 Slide the clamps and hoses on the lines... do not crimp them yet.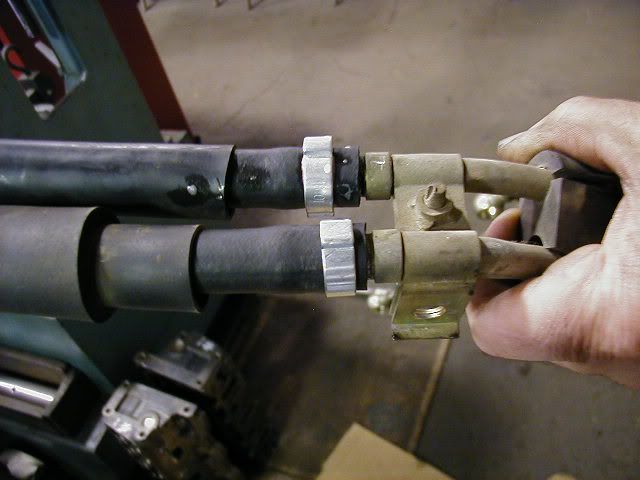 Now before you crimp the lines.. You have to clock them just right so
put them close to or on the cooler and the oil filter housing and lightly crimp them or use a marker to
get the position correct.
Time to Crimp the lines.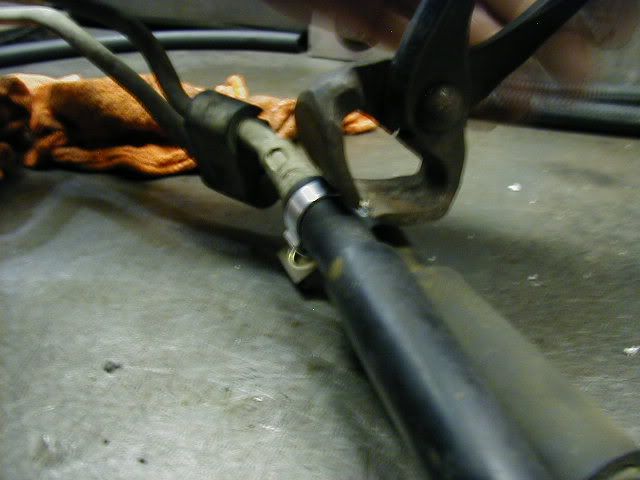 ...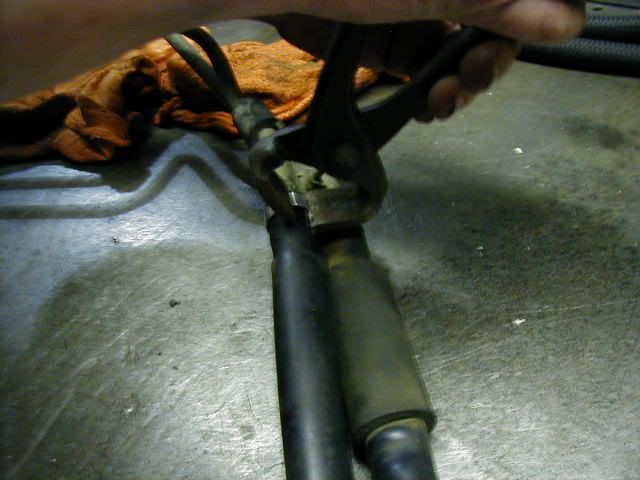 ..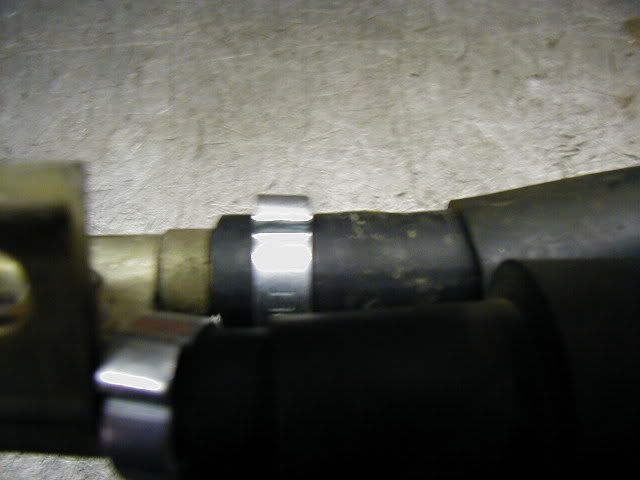 This works on all 3 fuel lines also.

Dad
Edited by Dad, 03 December 2011 - 08:30 PM.