I know several people have had issues with their wipers in the past. Weather it be the nut on the stud coming loose and causing the wiper post to "walk" in the cowl of the car.. (which mine did) or just the wipers being slow even on high. There was a write up for fixing the motor and regreasing it. I had to buy some new linkages and post from SOTTY to fix mine, and i could figure out why when i tightened the nuts on them, the wipers would slow down. After some looking i figured it out.
There used to be grease in there but has since dried up after a good 26 years. I am willing to bet almost none of you have ever greased these..
So here it goes.
Remove the wiper linkages and wiper posts from your car. Remember how the linkages go together before you snap them apart (take a picture)
Edit from 19cturbo...added to this post by the moderators

: i used a 24MM socket on the big nut, it was slightly big but worked fine.. in case anyone was wondering.
This is the drivers side post attached to the linkage, they linkage just pops off with a little pressure.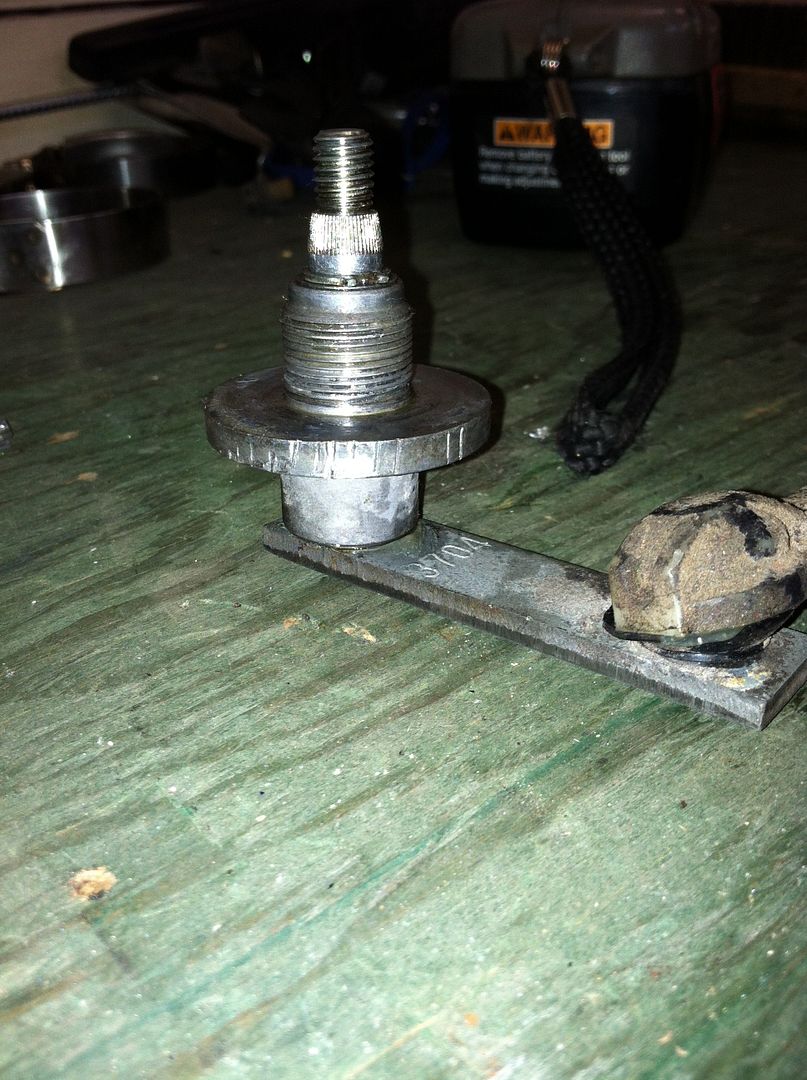 Once you remove it from the linkage, remove the little C clip from the top of it, and you may have to use a hammer to tap the two pieces apart, but they do come apart. I actually had to use a small torch and heat mine a bit before they would come apart. it should look like this
inside of that piece, there are two inserts. they need to be cleaned of the old grease, i used emory cloth wrapped around a small punch to do the trick, the inserts will come out if you want, a little bit of heat and a small tap with a punch and hammer but be careful.
Dont loose the wave washer that sits on the post, it is important.
Clean the grease off the inside of the inserts and off of the wiper post itself, it looks like glue its been on there so long.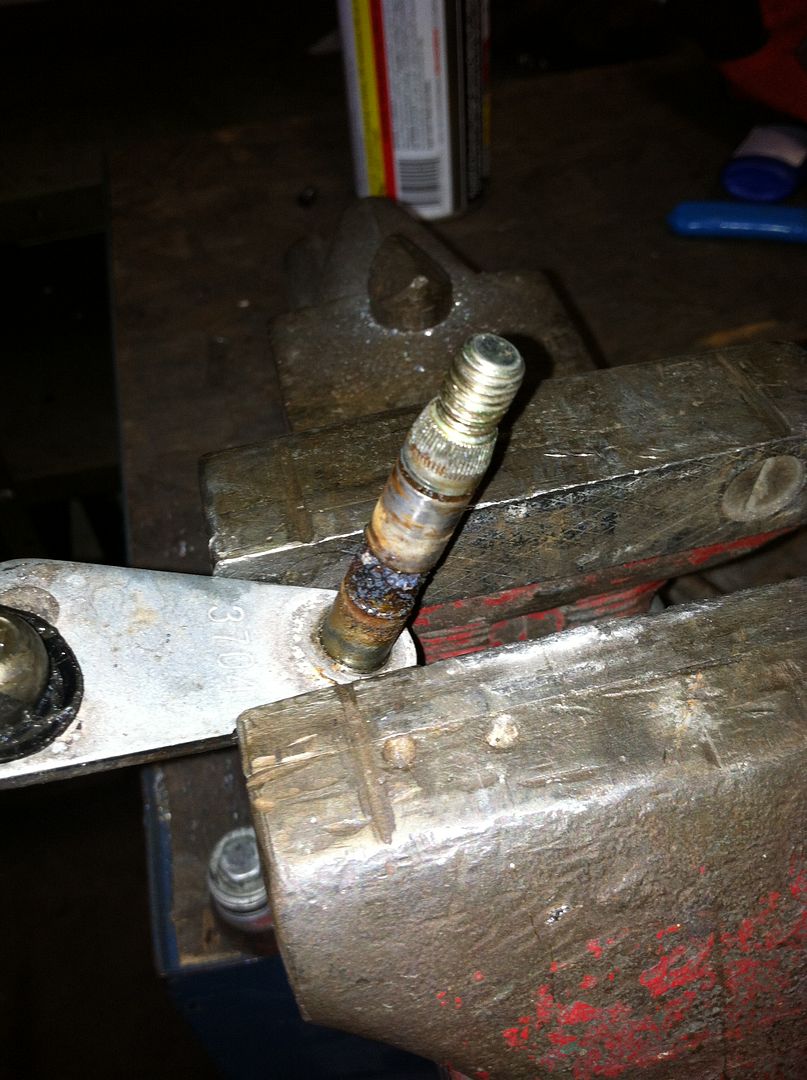 I used a screw drive to scrape some of it away the moved on to a scotch brite pad, then to emory cloth to clean it up better.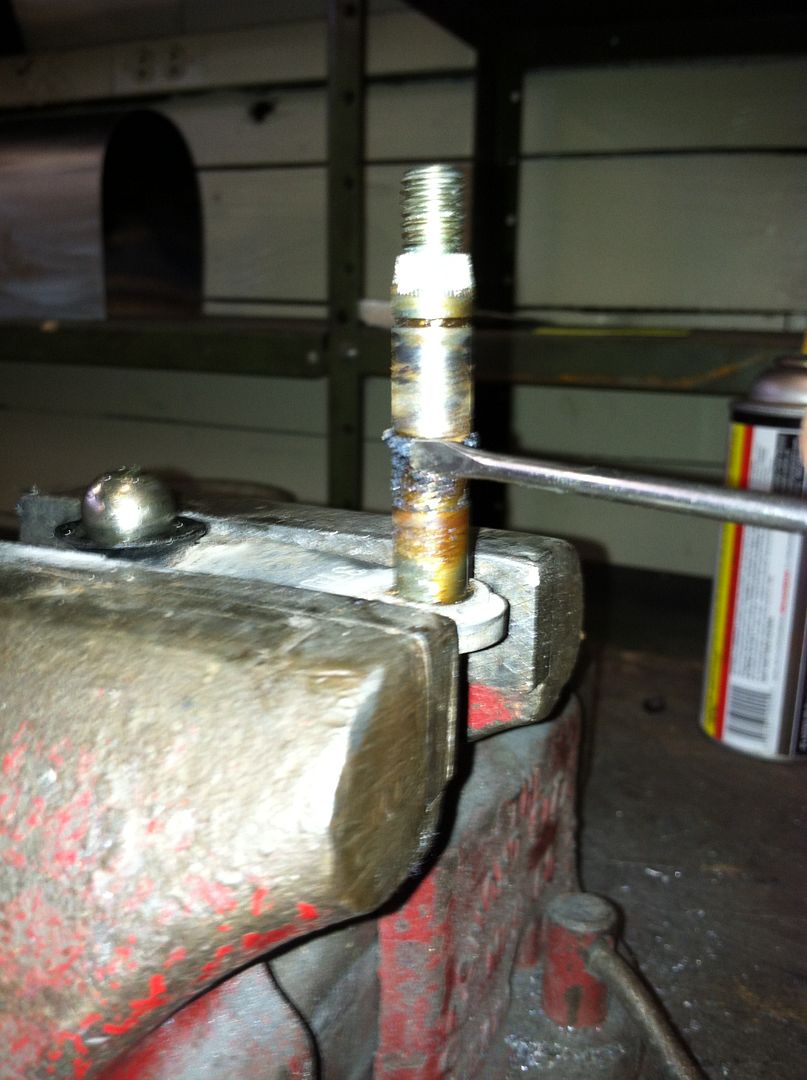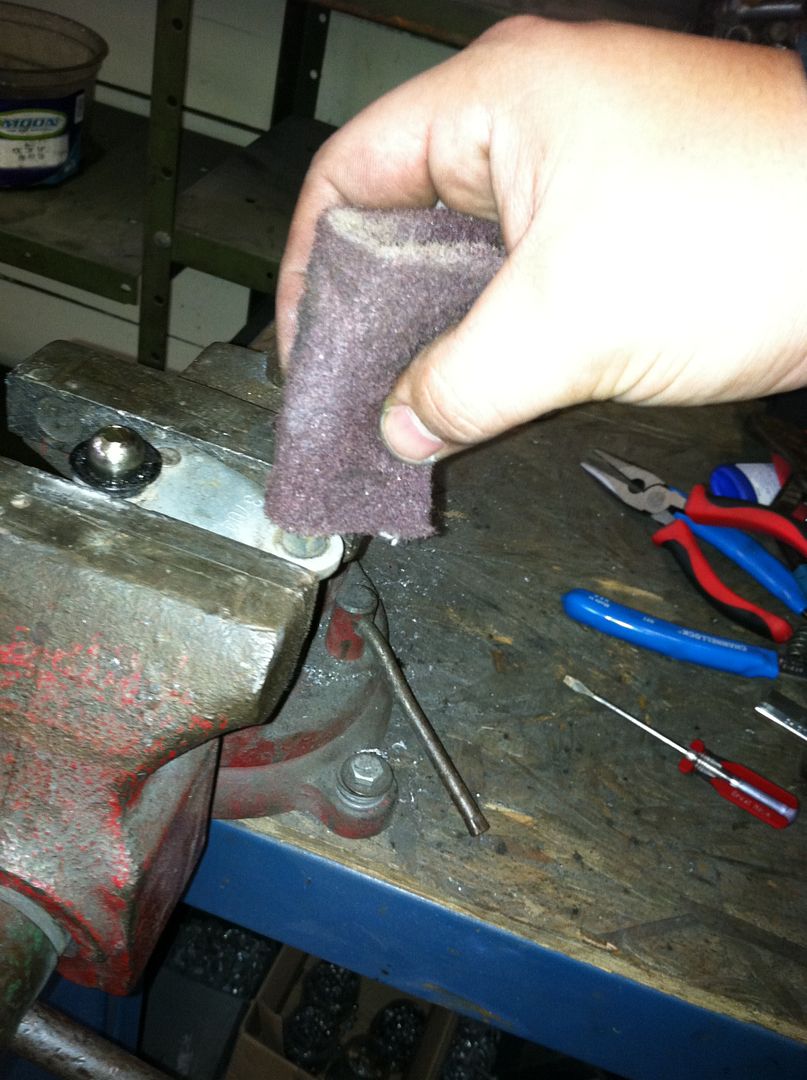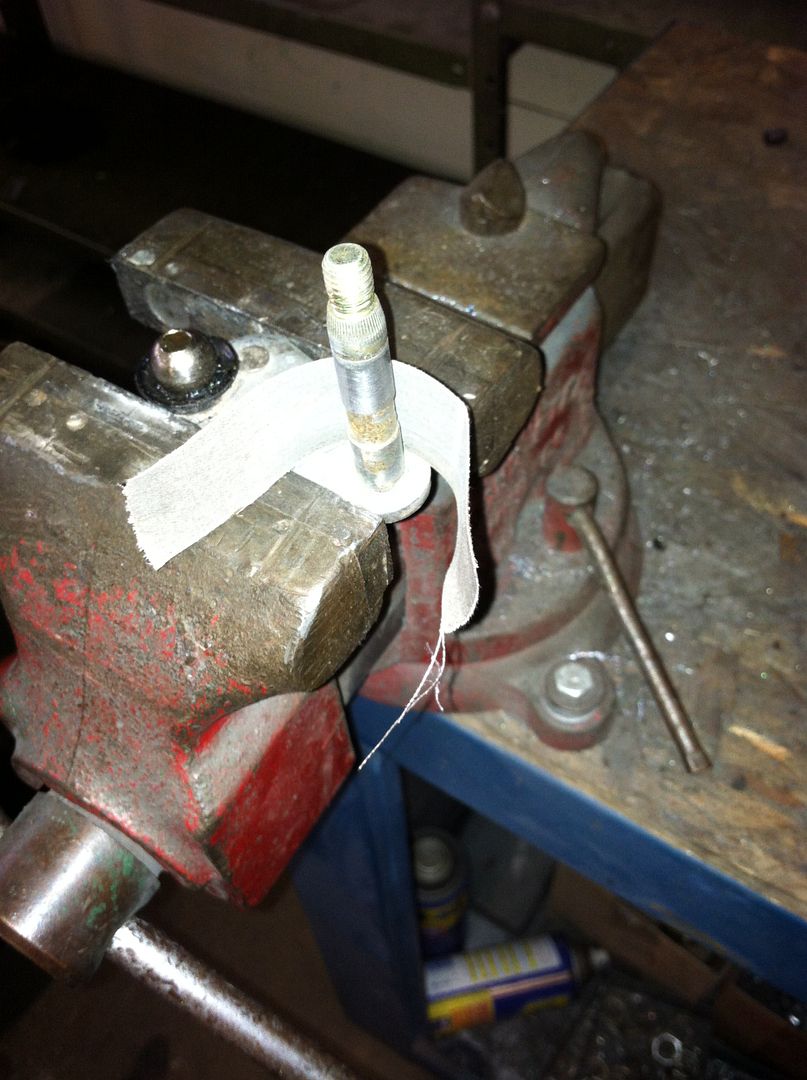 once everything is clean and will slide back together easily. Its time to grease them up and assemble them.
There is a little wave washer that goes on first, put a little bit of grease on each side of it. Apply some grease to the post and to the outer piece as well once you have the inserts cleaned and reinstalled.
I used plenty of grease to be sure it was coated well, you can wipe the excess away after your finished. slide the two pieces up and down a few times and reapply grease, to make sure everything is coated.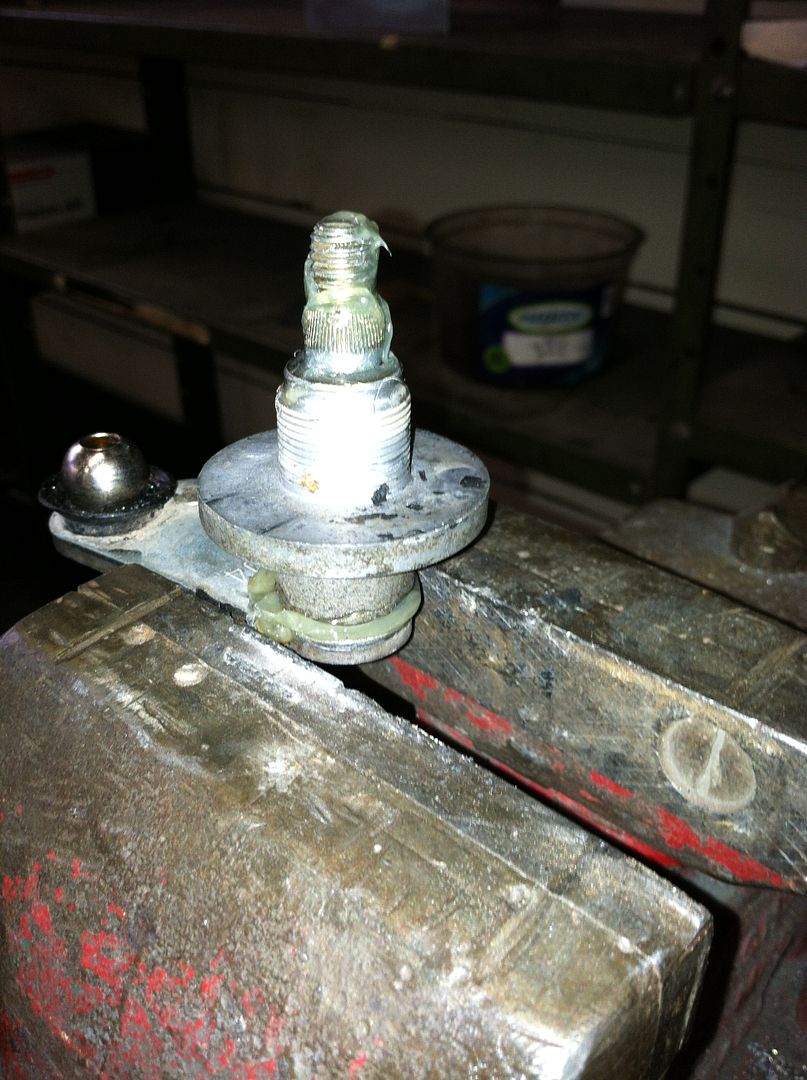 put the top washer back into place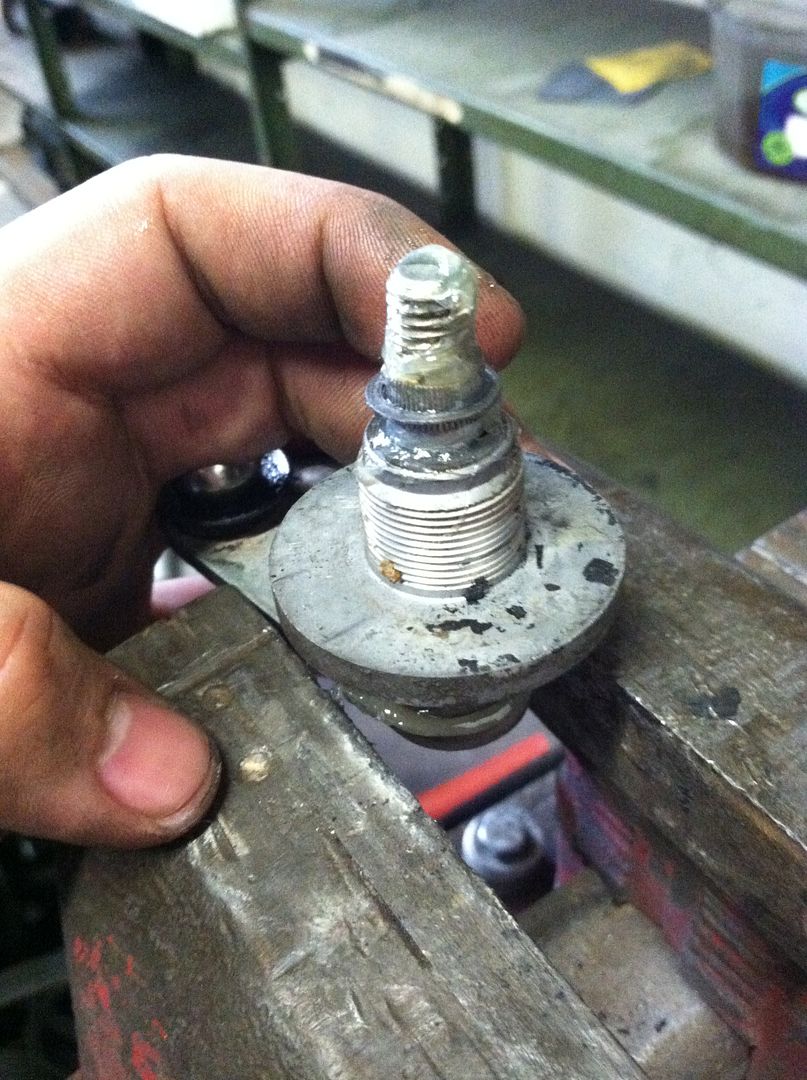 insert the C clip, yes its a little bent out of shape at this point but thats ok just get it on there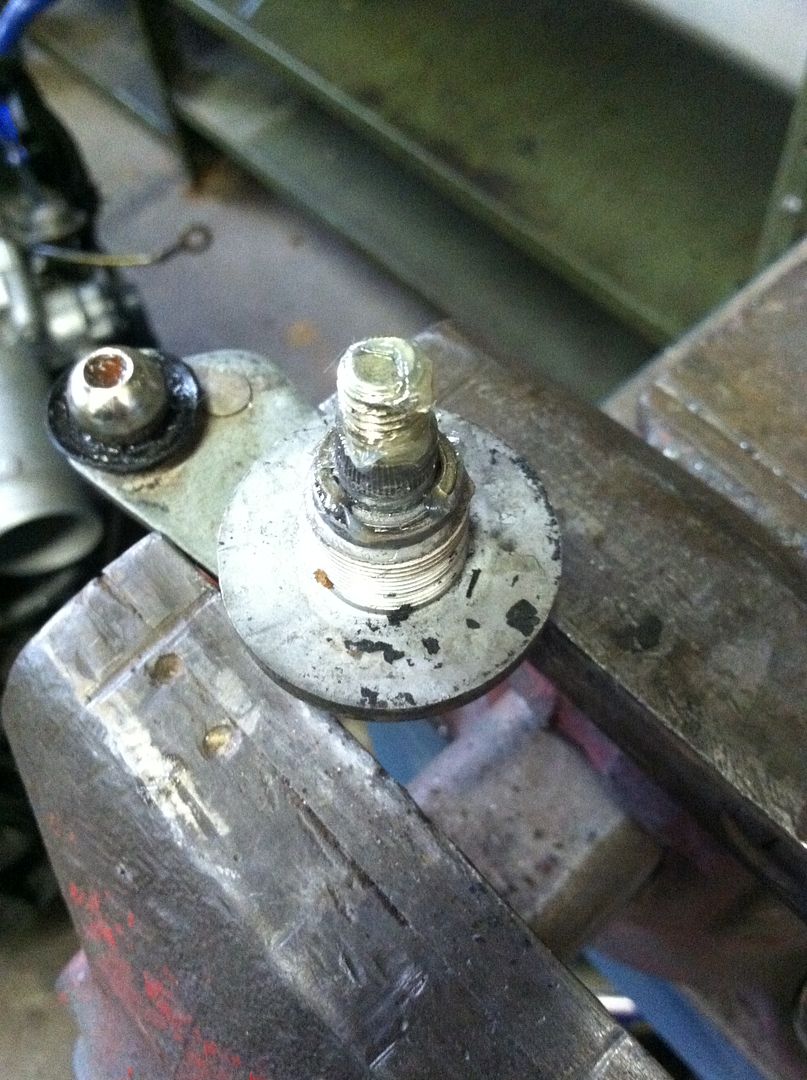 take a pair of needle nose pliers and pinch the C clip back together.
Wipe away the extra grease and you are ready to reinstall them..
Edited by kev, 15 January 2014 - 08:51 AM.