Just posting some pics of the setup in my daily driver, its still kinda a work in progress because i got the quest back and this went to the back burner.

its got a Kenwood 7" touch screen DVD player and 9" headrest monitors for the kids, there is also a playstation under the passenger seat for my 15yr old that he can play while the 2 yr old watches spongebob...lol. the black box you see between the seats holds a 8" Skar Audio MA sub.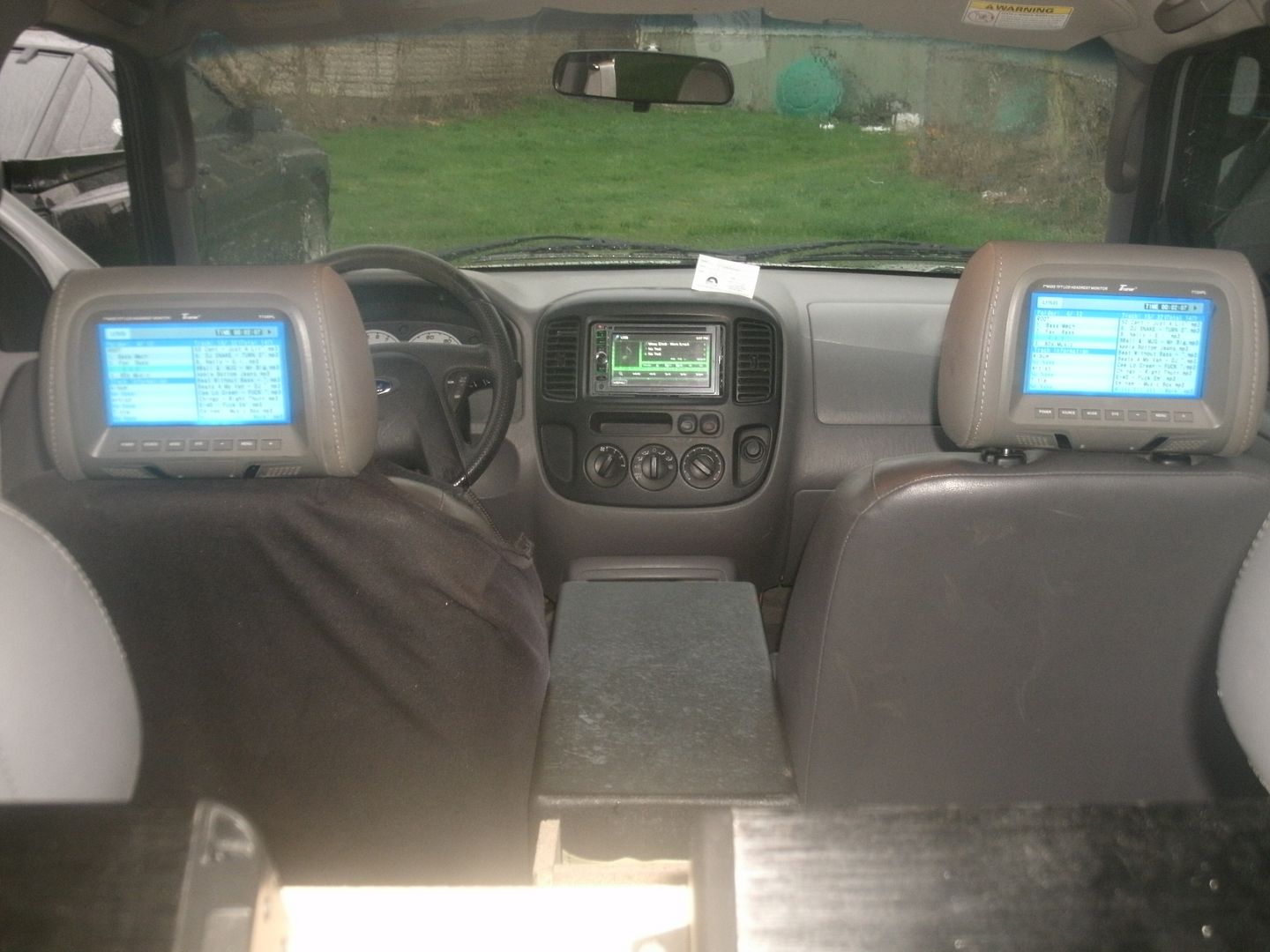 the truck is a 5 speed and had no center console to rest your arms on, i also had to make it so i could still engage the ebrake. the bass port comes out in the front in between the seats right by the shifter.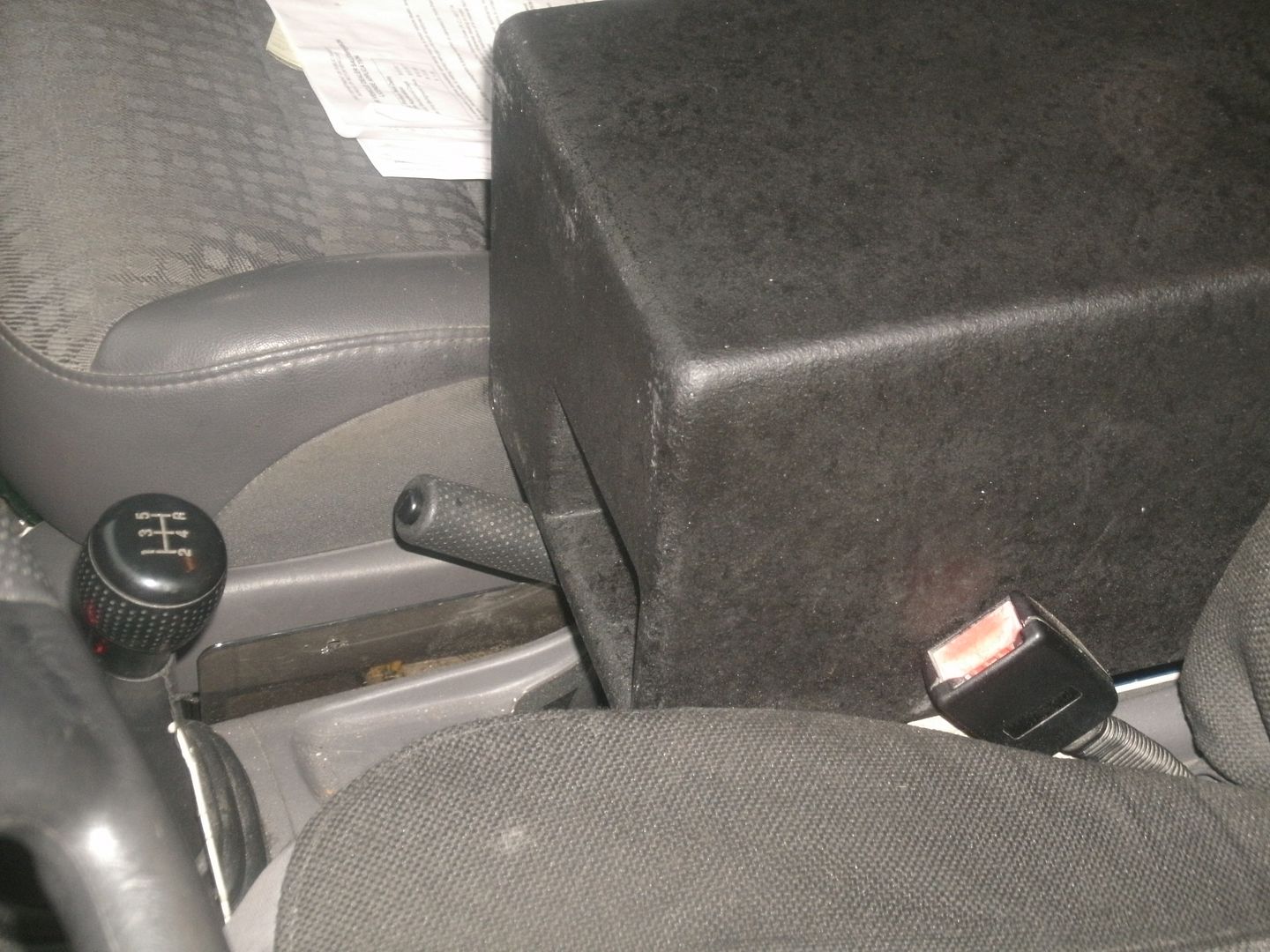 here is a shot of it from the back seat, the unfinished wood is a cupholder i started to make and havent finished yet, you can just barely see the top of the sub peaking out.
the sub has just a few inches of clearance between it and the back seats, that little peice of wood is just to stop the box from being able to slide back. i dont have the box mounted down because it fits pretty snug between the seats and with that little piece of wood it doesnt move around at all.
in the back right now is just a single 12" American Bass sub, i had two of them in a prebuilt box and the subs basically blew the box apart at the seams. this is a box i built for a extra MB Quart sub we had laying around to sell as a pair but we ended up selling the sub and not the box i made for it. so i just used this box for the time being until i get another one made, but because i built this box and its not a cheap prefabbed one its just as loud with the single sub as it was with the two in the other box.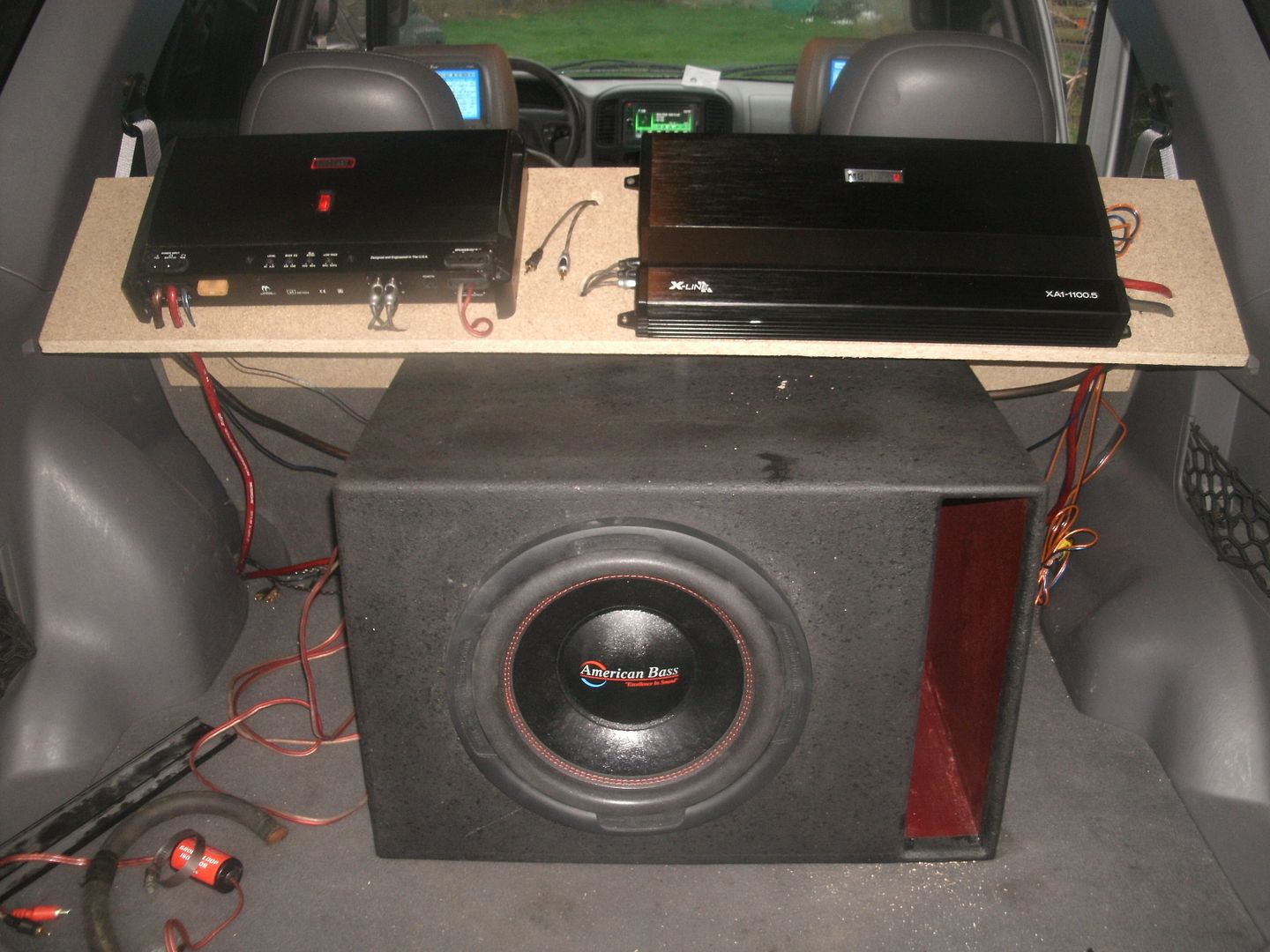 Running the 12" sub is a MB Quart RA 1000w mono amp.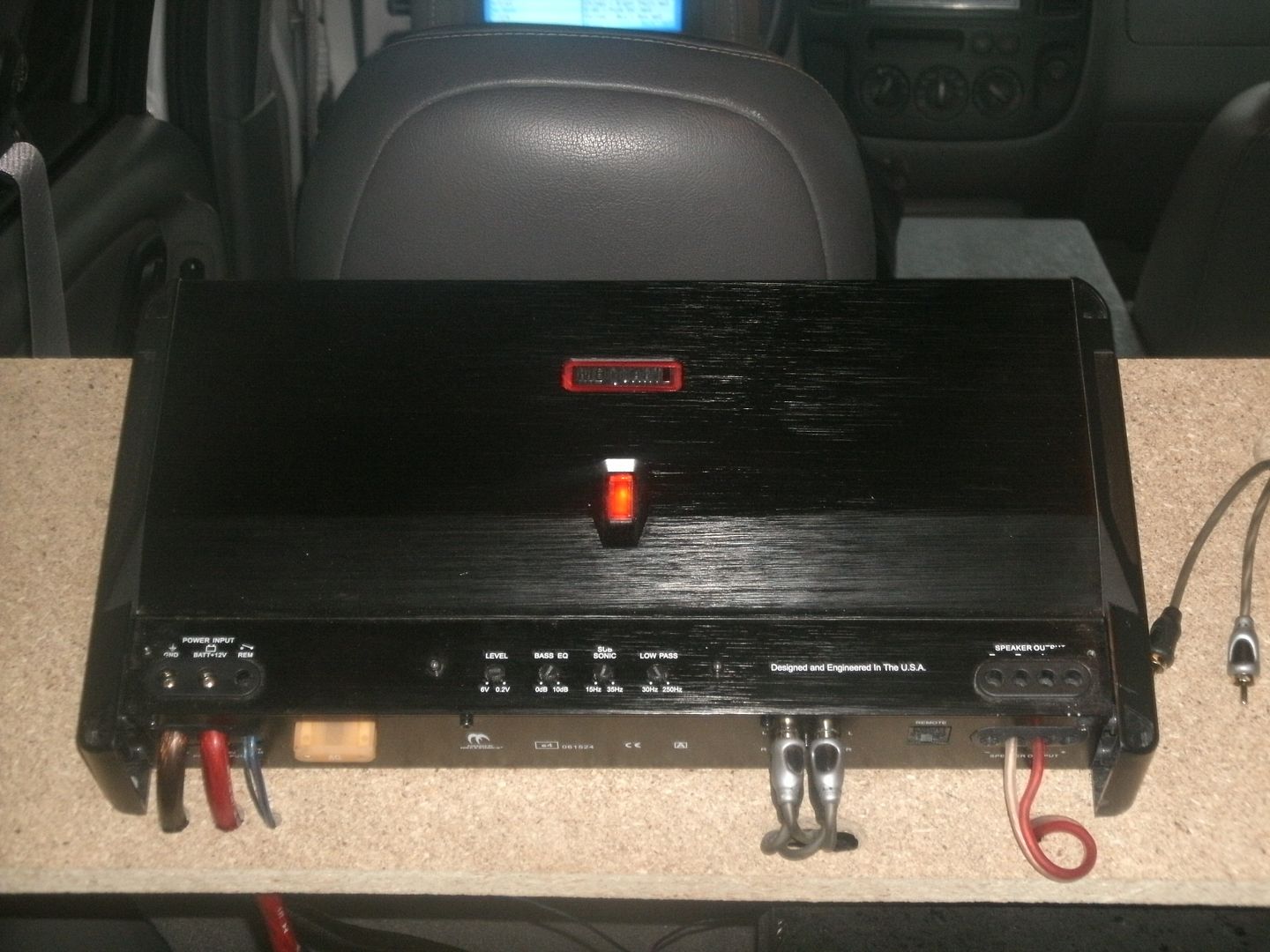 Running the Cadence 5x7 door speakers and the 8" sub is a MB Quart XA 1100w 5 channel amp.
the wiring nightmare i still need to address, this was just a quick temporary setup because i am not sure how i want to finish it off just yet.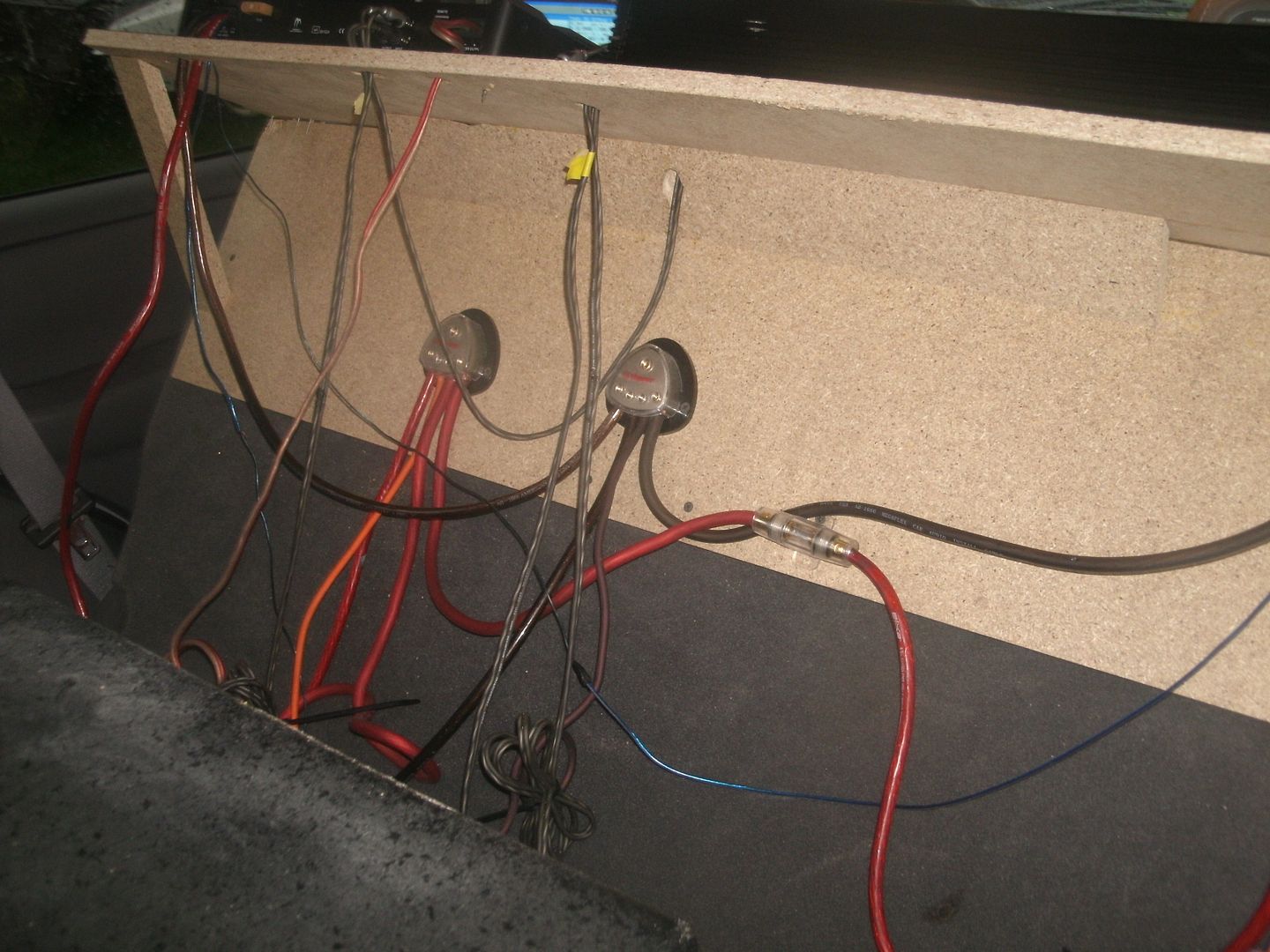 i have a Optima red top battery up front and a Kinetik PH600-BLU 600 watt AGM high current power cell battery in the back by the amps.
again everything is still a work in progress.