well, the the time has come, im looking for a 1jz swap. First does anyone have any recommendation on a place to buy one? I know i need the front sump, and the R154 with the short shifter housing. Once i can get an engine set ill have this thing on the down hill slide!
Im going to put some things here to help others out now.
Here is an awesome link describing what everything does in detail..
http://wilbo666.pbwo...TE JZZ30 Soarer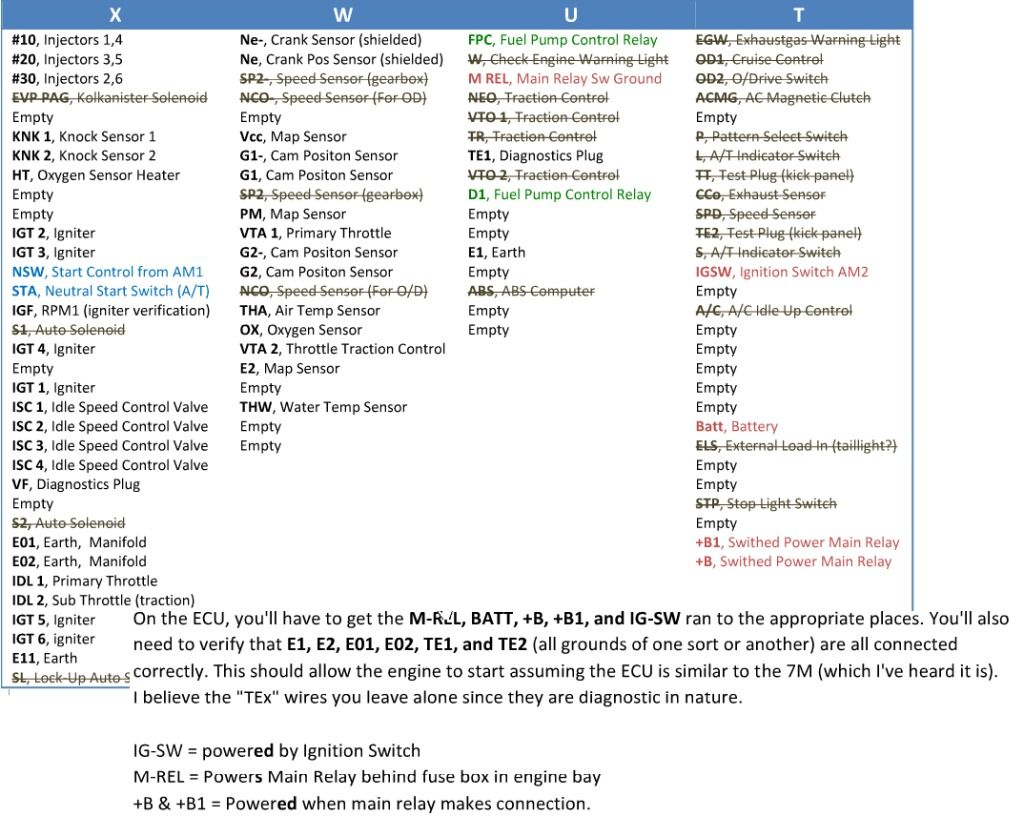 Edited by 19cturbo, 06 February 2013 - 01:42 PM.