2

Posted 05 November 2010 - 10:37 PM
Great guy to deal with, quick payment no hassle will definitely deal with again.

---
Posted 13 November 2010 - 11:29 PM
good guy to do business with, will not hesitate to do business with again

---
Posted 27 November 2010 - 11:02 AM
Bought an intake donut gasket from him. Fast friendly service.
88 Fiji Blue -TSi
Zoom clutch, Fidanza flywheel, Stedebani shifter, KSport coilovers, ST swaybars, abs delete, a/c delete, cruise delete, JVE, BSEK, TEP steel brake lines, LSP braided cooler lines, CX Racing radiator, MK1 silicone hoses, MK1 pullies, *DM hard pipes & intercooler,14G turbo, ported exh. manifold, MAF Translator, 3.5" GM maf, Turbo XS RFL bov, *DM 3" exhaust, Cusco front strut bar, TEP rear strut bar, Enkei 92's, HKS turbo timer, AEM wideband, AEM boost gauge, AEM oil pressure gauge, SPA fuel regulator, Hallman boost controller

JohnnyWadd, on 04 March 2010 - 10:01 PM, said:
my shaft was big i dont know what your talking about.

<SOS>
http://sosmanuals.minagera.org/
<SQ Garage>
http://www.starquestgarage.com/
---
Posted 12 March 2011 - 11:47 PM
Thanx Dale perfectly detailed parts ,shipped quick ,packed nice
all around great guy.
wouldn't hesitate to buy from again.

FEEDBACK PAGE,,,,please leave some feed
http://www.starquest...pic=121065&st=0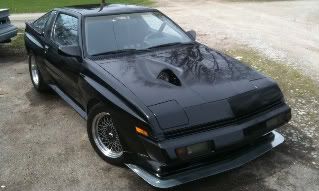 ---
Posted 29 September 2011 - 05:24 PM
I purchased some FSM's from Dale. His for sale posting was accurate, and easy to understand. He pm'd when they shipped, and he shipped promptly.

Seamless transaction.

Thanks.

---
Posted 24 May 2012 - 10:00 AM
fast shipping, awesome seller....item as describe
thanks
marcos

---
Posted 24 May 2012 - 12:36 PM
forgot to leave this, dale is always an awesome guy to deal with, fast prompt payment awesome communication. everything is always smooth, never worried about doing business with dale!

Being not real since I learned what was good for me

Convette, on 21 February 2016 - 11:51 AM, said:
The only reason I'm doing it is basically... cause I can.

---
Posted 04 December 2012 - 04:50 PM
Bought a LSP 52mm throttle body set-up from him... Really good guy, worked with and I couldn't be happier with my purchase!

Thanks again Dale!

---
Posted 09 April 2013 - 03:37 PM
bought his front camber plates, probably the fastest shipped item ive bought off here. Thanks dale.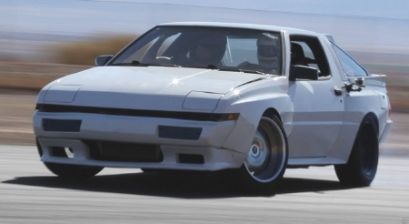 2003 600rr ,1987 conquest, and a soon to be 03 cobra powered 1968 mustang coupe.
---
Posted 10 April 2013 - 08:01 AM
The post office was on point last week.

\\\\\\\\\
* Feedback *


-
Engine Machine Service
---
Posted 15 June 2013 - 05:59 AM
Purchased an 83 fiberglass hood from him...hood was exactly as advertised.....reasonable price...he even delivered it to one of my stores...cool cat and would not hesitate to purchase from again....
Gig out

87 ESI-r--Ported/Polished Marnal Njv head,ARP studs,JE 040pistons,+1mm S/S valves,H/D valve springs,match ported intake to T/B and head,52mm ported T/B and inj mixer,850cc/1600cc injectors powered by Acceleronics Versafueler,Degreed 274h cam w/adjustable custom camgear,Spearco 3.5" intercooler w/custom 2.25" hardpipes,MSD 2222 RRFPR, HKS Turbo XS bov mounted in I/C pipe,MBC,H/V oil pump,Walbro F/P,HRC TD06 "super" 20G compressor mated with a TD05H 10cm T3 turbine,Gato T3 header,Innovative Lc-1 wdbnd,3"GM MAS w/MAF-T,AEM filter,MSD6AL ignition box,Bosch coil,BSE kit,lightened flywheel,TEP race clutch,Tep frontstrut bar,S/S hoses,A/C delete,ABS delete,EGR delete,Cruise delete,battery relocated to trunk,relay relocation,Whiteline bushings all around,MK1 adj. camber plates front/rear,ST lwr springs front/rear,ST swaybars front/rear,slotted rotors front and rear,s/s lines and bla bla bla--
---
---
0 user(s) are reading this topic
0 members, 0 guests, 0 anonymous users
game search | music, video, tech search | vitamins, drugs and health supplements | great deals on clothing and accessories | car and truck parts