1
Posted 10 December 2017 - 07:25 PM
megazip.net

Excellent Schematic Resource

Not Sure About Accuracy-Availability-Pricing

---
Posted 10 December 2017 - 08:07 PM
www.starquestgarage.com has the service manuals and parts locator manual.

BC

Steering coupler replacement U-Joints are available here...
http://www.starquest...howtopic=145280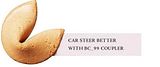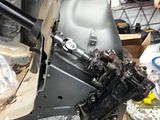 ---
Posted 11 December 2017 - 02:49 PM
This site is awesome!

---
Posted 27 December 2017 - 12:43 PM
Score!!!!!

I put 3.90's in my auto flatty two years ago and had to thin the drivers side shim substantially to get the correct clearance, but of course I couldn't find a thick enough passenger side shim. I called about every company that did rear end stuff to try and find something even close to our OD and ID and thickness, no way Jose. But then Megazip! MB185375, a 10 pack of differential spacers (shims) from 0.111"- 0.135" about 0.002" apart, $80 US, took another $20 via Japan post to get here in about a week from ordering. They did a great job of communication and tracking. Yahoo!

Thanks for the post transalp!

Now selling true plug and play megasquirt! Absolutely the best value in stand alone ECU's out there.
I
can
upgrade your Fuel Injection Pro firmware
Performance Coatings! Pistons, manifolds, bearings and more!
Now a graduate of EFI University! www.efi101.com
ECU Vendor link:
http://www.starquest...howtopic=137426
---
---
0 user(s) are reading this topic
0 members, 0 guests, 0 anonymous users
game search | music, video, tech search | vitamins, drugs and health supplements | great deals on clothing and accessories | car and truck parts