Hey guys. I recently picked up an 85.5 Starion and I will be stripping it to keep some parts and sell whats left. This car has been sitting for a very long time and I have no idea what works and what doesn't.
The engine is missing along with many [but not all] interior pieces. The rest of the drive train is there.
The car is located in Lafayette, IN. You guys are welcome to drop by and pull parts for lower prices or just to shoot the s***. Let me know what you need and I'll see if I have it. Check back on this post periodically as I update it with pictures and confirmed available parts.
Available for local pickup but also willing to ship.
Most
parts will include shipping costs. I understand I'm not sitting on a pile of gold here

Open to offers on parts, prices negotiable. I can take extra photos upon request of what you need photographed. I will accept cash, PayPal, or possible trade for other parts.
When paying via PayPal, please include your name, address, and the item(s) you are purchasing!
No wheels
No engine
No
spoiler
No side molding
No grill
No front seats or carpet
+ I would like to keep the hatch and glass for myself.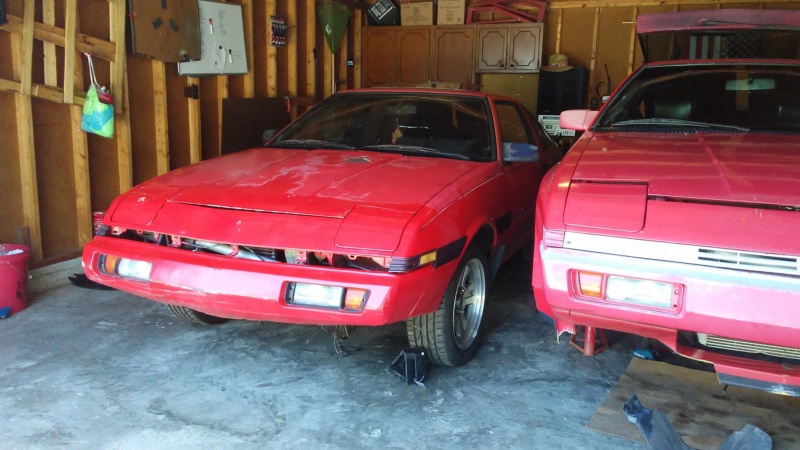 ---
UPDATE 8/16
The interior looks to have been blue suede with checkered inserts but it is rough. No floor carpet. Most of the radio pieces are gone as well as the entire console. Headliner leather is torn at the sunroof handle but in good form
Thumbnails open to view larger images







Edited by Dustinh2012, 16 August 2018 - 07:49 PM.