ok here we go again.
i am ready to do my D2's and would like a measurement.
just take a measurement.
i would like to know what you measured for the front and rear struts.
i would like there to be no fender gap on stock tires and rims.
in the pic below just pic a color of where you measured and post your measurements please..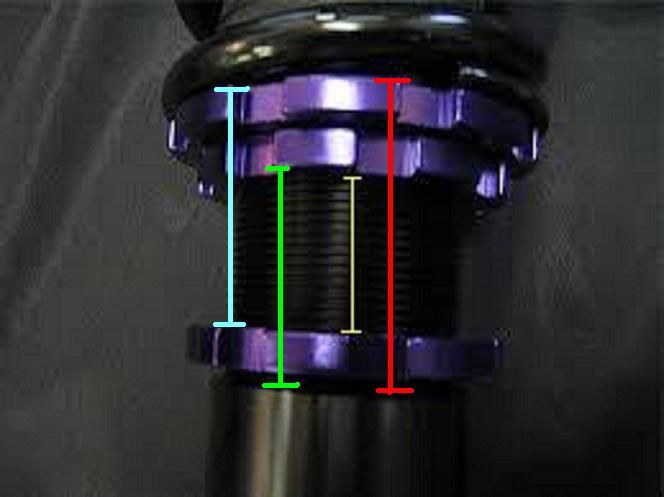 Edited by importwarrior, 17 June 2014 - 05:30 PM.