0
Posted 31 January 2015 - 09:15 PM
---
Posted 31 January 2015 - 09:41 PM
B-71 87 TSI ~ RIP

Black 87 Starion ~ Mess SOLD!!!

Proud New 89 slightly Rusted Fiji Owner !!!




---
Posted 01 February 2015 - 03:00 PM
Yeah seen that trend was just trying to find something a little cheaper. I wanted to find camber plates front and rear. I am hoping to find slip on coilovers just got to measure the struts to see what size from anther car i can use . In other words i spent a ton on drive train need to go a little cheaper with shocks.The good news is my struts are new with 500 miles on them. Do you know of any other slip on coil overs that fit our cars from anther make?

---
Posted 01 February 2015 - 03:06 PM
Mookeh still has some for our cars front & rear.

88 Fiji Blue -TSi
Zoom clutch, Fidanza flywheel, Stedebani shifter, KSport coilovers, ST swaybars, abs delete, a/c delete, cruise delete, JVE, BSEK, TEP steel brake lines, LSP braided cooler lines, CX Racing radiator, MK1 silicone hoses, MK1 pullies, *DM hard pipes & intercooler,14G turbo, ported exh. manifold, MAF Translator, 3.5" GM maf, Turbo XS RFL bov, *DM 3" exhaust, Cusco front strut bar, TEP rear strut bar, Enkei 92's, HKS turbo timer, AEM wideband, AEM boost gauge, AEM oil pressure gauge, SPA fuel regulator, Hallman boost controller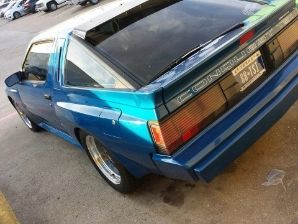 JohnnyWadd, on 04 March 2010 - 10:01 PM, said:
my shaft was big i dont know what your talking about.

<SOS>
http://sosmanuals.minagera.org/
<SQ Garage>
http://www.starquestgarage.com/
---
Posted 03 February 2015 - 03:37 PM
I would say just spend the extra money and get the right part that fits properly. Better to do it right the first time. Theres always a greater risk with "universal" parts, especially on Ebay.

---
Posted 27 February 2015 - 03:23 PM
yoooooo I got a used coil spring set up from my car if you are interested. send me a PM

---
Posted 27 February 2015 - 09:57 PM
I bought K-sports coil overs

---
---
0 user(s) are reading this topic
0 members, 0 guests, 0 anonymous users
game search | music, video, tech search | vitamins, drugs and health supplements | great deals on clothing and accessories | car and truck parts