Please see my profile for current pricing and availability.
Hi All,
After a good bit of research, work, and trial-and-error, we're finally ready to start producing these things! If you're unsure of what this part is, please see the prototype feeler thread located here: http://www.starquest...pic=152034&st=0
I will be hand-making these covers, which eliminates third-party vendors, thus keeping the cost low for all of us. That said, since I'm hand-making these, there will be a turn-around time involved. And I can't stock a hundred yards of upholstery, cases of adhesive and paint, and the other supplies, I just simply don't have the space...so I'll be making them in small batches. This means ordering and waiting for some materials between batches, which will contribute to the turn-around time. Turn-around will also be dependent upon when you purchase vs where I am in the order cue. And I have a full time job too lol. Orders will be produced in the order in which they are purchased. As with my traditional group buys, purchases will be tracked so everybody knows where I am in the process (see second post of this thread).
My target price was to keep these around $100. I got really close, with a final price of
$115.00
plus shipping and insurance. That pays for all materials, and I make right at $25.00 a piece...more than fair in my book considering total time in one of these is roughly 4.5 hours (now that I know what I'm doing lol).
Should you want an un-upholstered unit, they are available for
$100.00
plus shipping and insurance.
However, un-upholstered units will have the mounting hardware already attached...you will need to remove the hardware in order to upholster the cover. Un-upholstered units will also include the rear rubber trim, but the trim will not be affixed, as it would need to be removed as well in order to upholster. Please indicate which you would like when you purchase.
Since I'm making these to order, this isn't necessarily a traditional group buy with a limit of units produced...I can make these indefinitely, however I'd still like to use this thread to keep everything managed as I do with other group buys.
The second post of this thread is dedicated to the order/production process should you wish to check up on things.
Cheers,
Nick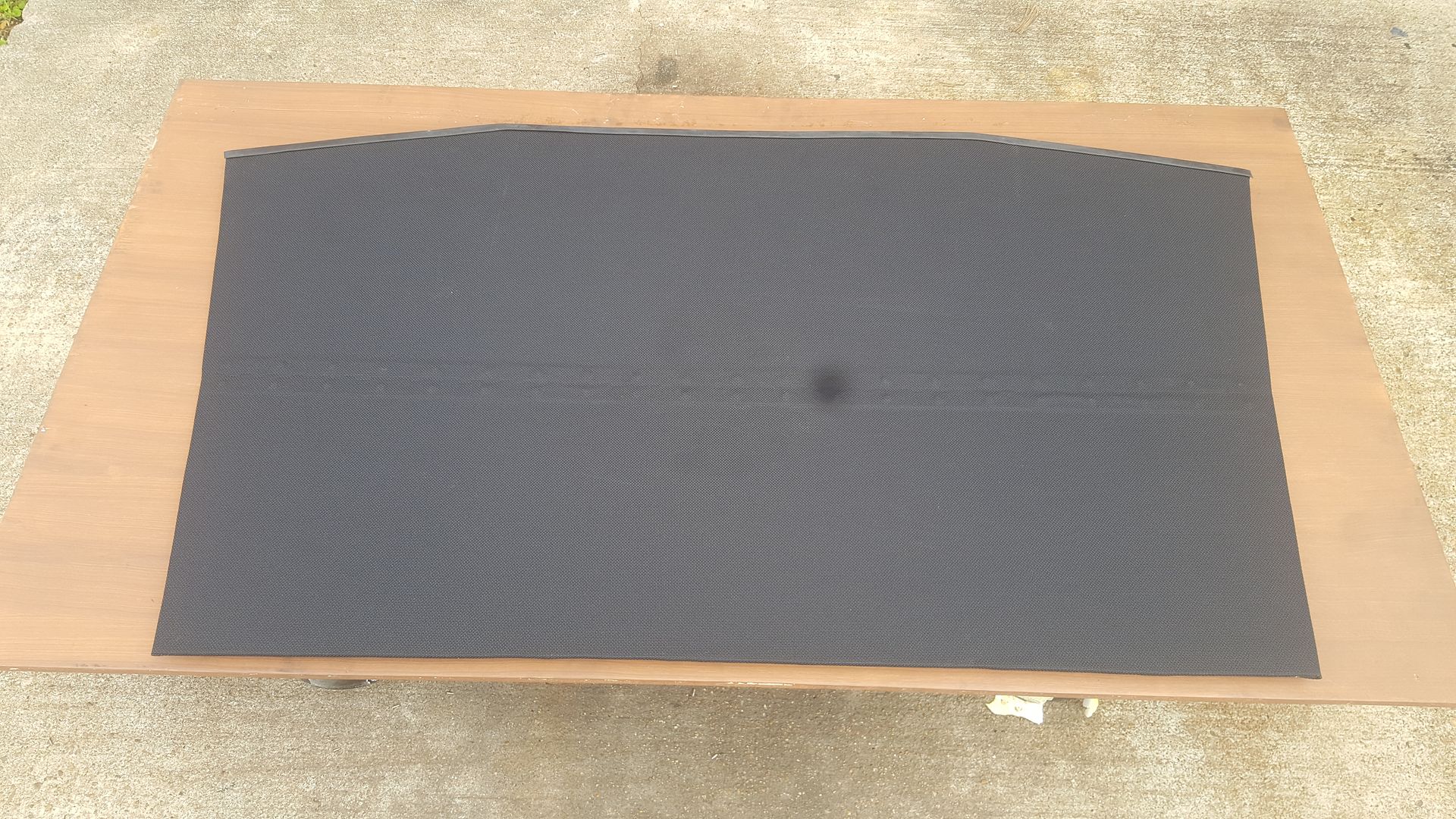 PLEASE READ
NikoFab will no longer post an "Interested" roster on group buys or purchase threads. "Interested" rosters will only be employed on feeler threads. Only those who have made the required payment (deposit or full payment, as stipulated by the group buy/purchase thread guidelines indicated by NikoFab) will be posted on a "Registered" roster or "Purchase Post" in the group buy/purchase thread.
Interior hatch cover price is $115.00 plus shipping/insurance/etc. ($100.00 un-upholstered). This price may change over time due to market and materials cost changes, so please be sure to check my profile for current pricing and availability. Unit price must be paid in full to be registered in the production cue. No partial payments (with the exception of deposits, if indicated in the group buy/purchase thread guidelines by NikoFab) will be accepted.
Due to fluctuations in the shipping industry, shipping/insurance rates will be provided to you at the time your item is ready to ship. Shipping and insurance rates will include the cost of shipping, shipping insurance, and any packaging materials that may be required to ship your item safely and securely. Shipping dates and times may be amended by NikoFab at any time due to payment delays, supply-side delays, or other complications. NikoFab will post any and all such instances on this thread if/as they come about.
Make sure that you include your full name, SQC profile name, shipping address, and phone number when making a deposit or payment. When using Paypal: Unless otherwise notified by email, items will be shipped to the address listed on the purchaser's PayPal account. Please make sure to indicate any address change at purchase. NikoFab will not be held liable for shipping to an "old" address, if that address is what is listed by your PayPal account, and the cost of any additional shipping/retrieval methods needed obtain the item will be the responsibility of the purchaser.
Pricing/payments are non-negotiable and non-refundable (except in the event that NikoFab cannot ultimately deliver the product...this is one of only two instances in which a refund will be granted), so please be sure you can follow through with your commitment.
If you have sent funds (deposit or otherwise), but cannot finalize any additional amounts due (ie shipping), you may request that your item be made available to another potential purchaser. Only when the item has sold to another party, will you be refunded (this is the second of only two instances in which a refund will be granted). Refunds will only be made in the medium that payments were received (i.e. a PayPal payment will only be refunded via PayPal, checks will be refunded by check, etc.). Refunds are subject to being paid less any fees or fines (i.e. PayPal fees, financial service fees, etc.) that are incurred by NikoFab for the reason of processing the refund.
It is the responsibility of those participating in the group buy/purchase thread to check their PM's or this thread regarding production/order updates, etc. Make sure your PM box is not full and can accept new messages. If you have immediate questions or concerns, you can contact NikoFab by email at nberezoski@gmail.com, or by phone (text or call) at 281.627.6683
By sending your payment (deposit or otherwise), you acknowledge your reading of the above, and agree to the terms set forth.
Edited by NikoFab, 11 January 2017 - 09:04 PM.