0
Abs light on dash
Started by
markp
,
Jun 05 2018 04:08 AM
Posted 05 June 2018 - 04:08 AM
Don't see sensors on rear calipers what is turning light on and what could be possible problem

---
Posted 05 June 2018 - 05:05 AM
I eliminated my abs in left corner engine bay and used existing brake line and bend it to bypass. More room less crap lol. Light vent out after removing what l call g sensor box in the trunk about center location closer to rear seats but under all the metal suports. You can't miss it kinda heavy little sucker.

---
Posted 05 June 2018 - 07:46 AM
G sensor in middle by spare tire also ABS computer under brace on right side of spare tire .

Both can be eliminated with abs delete. Unplugging ABS Computer will turn off the light in the dash

I got blisters on my fingers!!!
---
Posted 05 June 2018 - 08:07 AM
You can try to take the solenoids off the abs can, clean them up and load with some grease.

---
Posted 05 June 2018 - 05:39 PM
Most delete the abs on these cars.

88 Fiji Blue -Tsi
Zoom clutch, Fidanza flywheel, Stedebani shifter, KSport coilovers, ST swaybars, abs delete, a/c delete, cruise delete, JVE, BSEK, TEP steel brake lines, LSP braided cooler lines, CX Racing radiator, MK1 silicone hoses, MK1 pullies, *DM hard pipes & intercooler,14G turbo, ported exh. manifold, MAF Translator, 3.5" GM maf, Turbo XS RFL bov, *DM 3" exhaust, Cusco front strut bar, TEP rear strut bar, Enkei 92's, HKS turbo timer, AEM wideband, AEM boost gauge, AEM oil pressure gauge, SPA fuel regulator, Hallman boost controller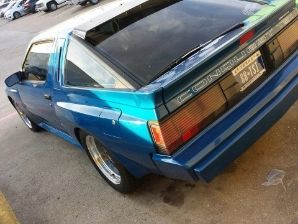 JohnnyWadd, on 04 March 2010 - 10:01 PM, said:
my shaft was big i dont know what your talking about.

---
---
0 user(s) are reading this topic
0 members, 0 guests, 0 anonymous users
game search | music, video, tech search | vitamins, drugs and health supplements | great deals on clothing and accessories | car and truck parts