Recently while trying to diagnose a problem I came to the realization of just how much poor information there was on the stock vacuum line functions. Even from really knowledgeable guys, it surprised me how far off they were. All the factory diagrams are pictorial format and somewhat hard to follow because lines cross/hide each other. The solution was to develop a format where nothing crossed and then it became a whole lot clearer how everything worked.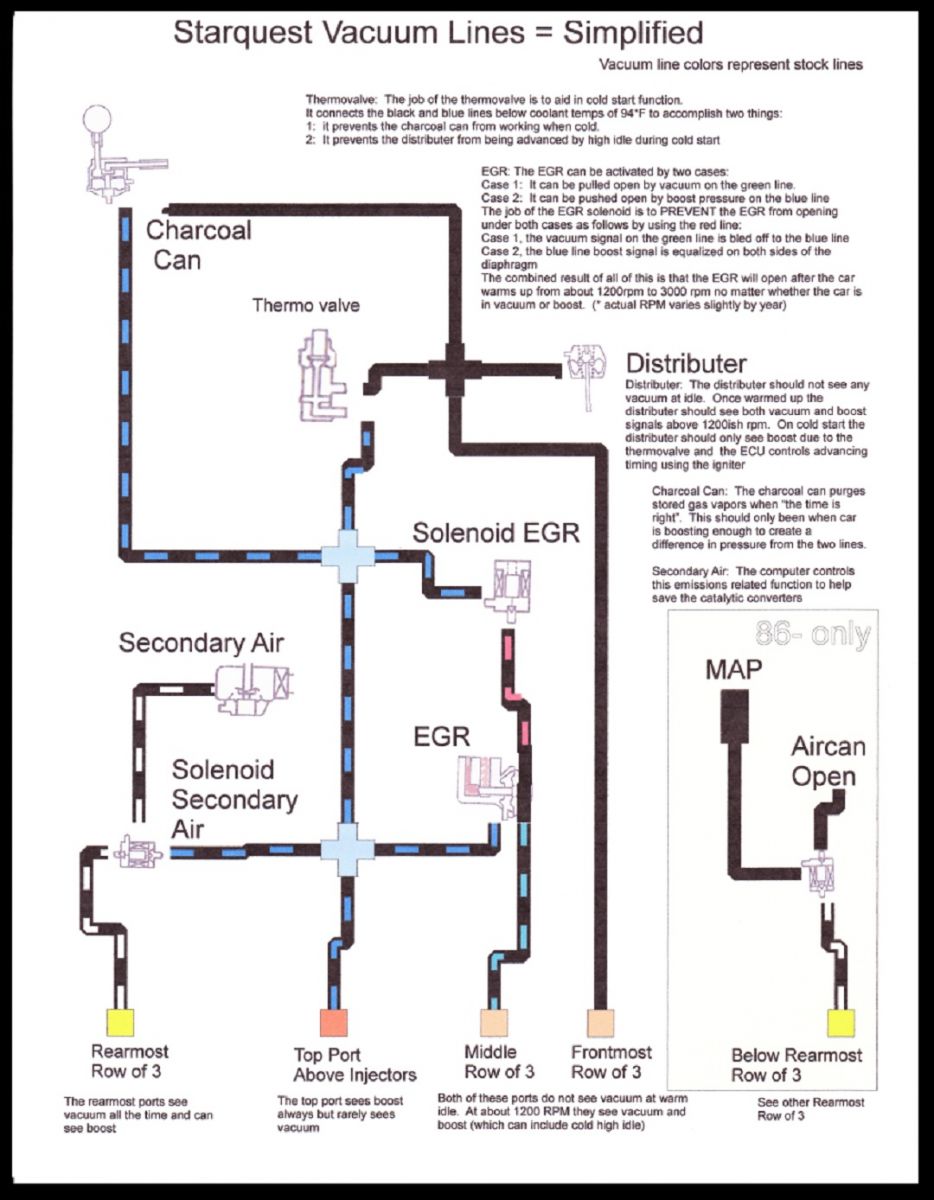 If I've got something wrong, let me know. I'd be happy to fix it
Mike
Edited by MikeMeyerhoff, 16 May 2013 - 09:57 PM.