The first time I tried to change the throttle shaft seals I followed instructions to use a drill to get the screws in the butterfly out. Well the drill didn't slip it just crushed the metal and then stripped.
You need to grind the staking away from the butterfly screws carefully with a Dremel.
Stripped screw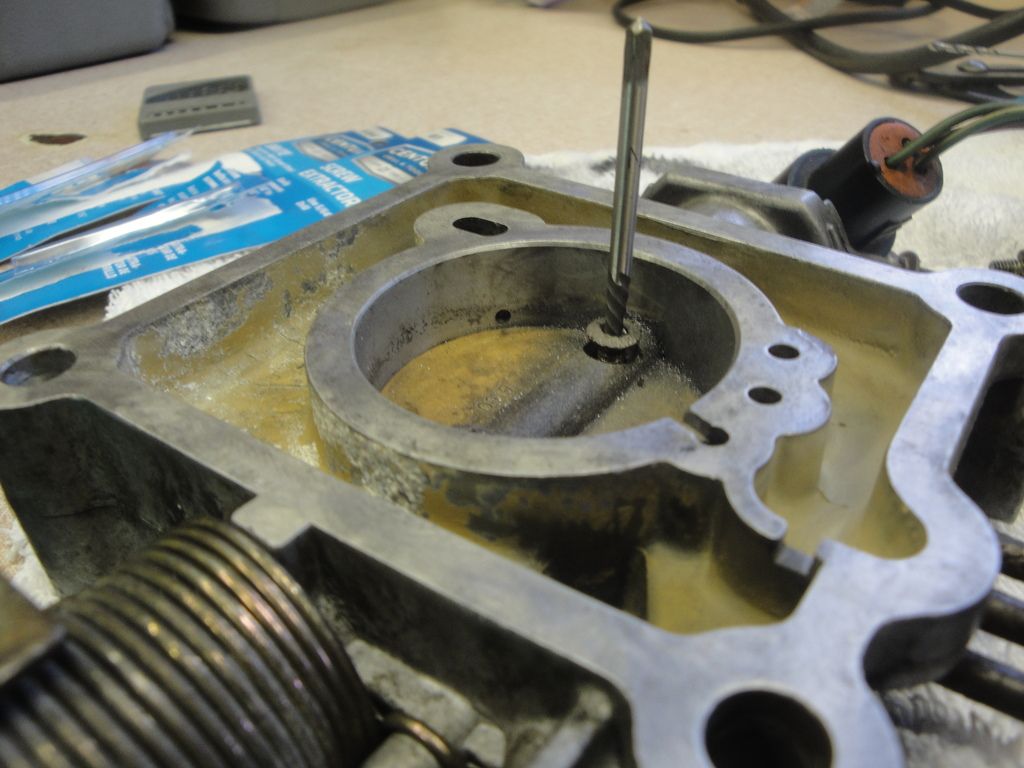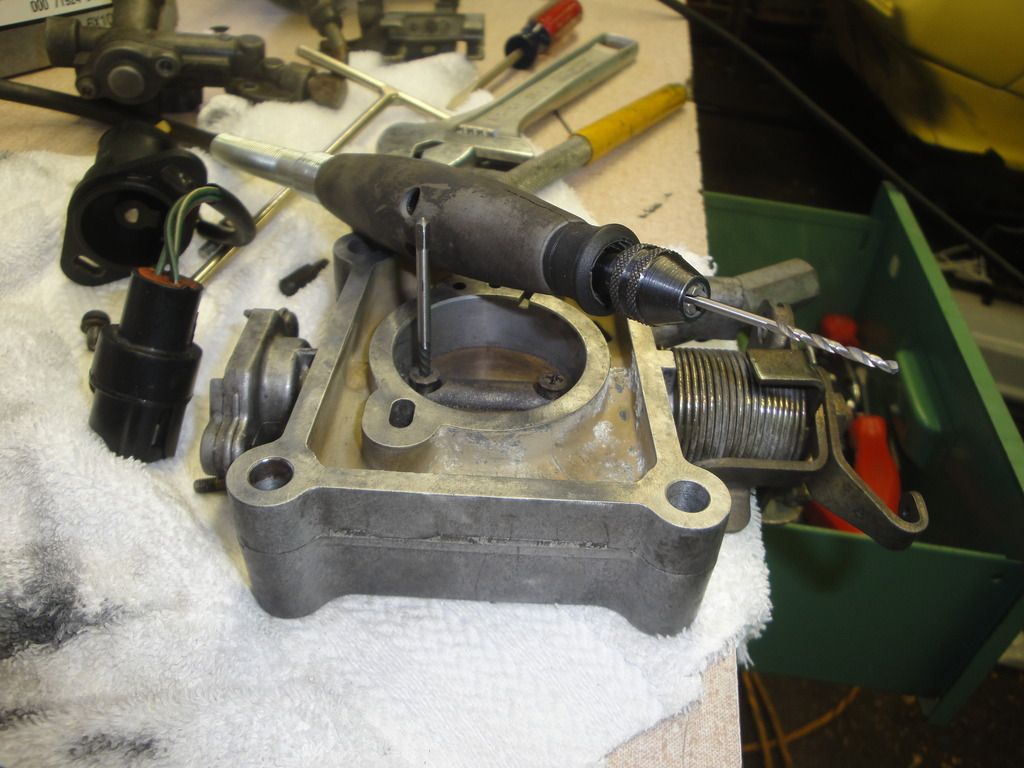 Drill bit and tap I used. Thankfully the screw came loose.
Edited by tsi_tom, 31 March 2016 - 02:26 PM.