1

Caravan intake MPI conversion???
Started by
Phantom
,
Feb 10 2019 12:14 PM
Posted 03 November 2019 - 10:32 PM
Those remind me of the Toyota ZZ intake manifolds.

88 Fiji Blue -TSi
Zoom clutch, Fidanza flywheel, Stedebani shifter, KSport coilovers, ST swaybars, abs delete, a/c delete, cruise delete, JVE, BSEK, TEP steel brake lines, LSP braided cooler lines, CX Racing radiator, MK1 silicone hoses, MK1 pullies, *DM hard pipes & intercooler,14G turbo, ported exh. manifold, MAF Translator, 3.5" GM maf, Turbo XS RFL bov, *DM 3" exhaust, Cusco front strut bar, TEP rear strut bar, Enkei 92's, HKS turbo timer, AEM wideband, AEM boost gauge, AEM oil pressure gauge, SPA fuel regulator, Hallman boost controller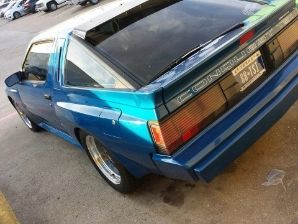 JohnnyWadd, on 04 March 2010 - 10:01 PM, said:
my shaft was big i dont know what your talking about.

<SOS>
http://sosmanuals.minagera.org/
<SQ Garage>
http://www.starquestgarage.com/
---
---
1 user(s) are reading this topic
0 members, 1 guests, 0 anonymous users
game search | music, video, tech search | vitamins, drugs and health supplements | great deals on clothing and accessories | car and truck parts