Thanks to cyberquest and www.starquest.i-x.net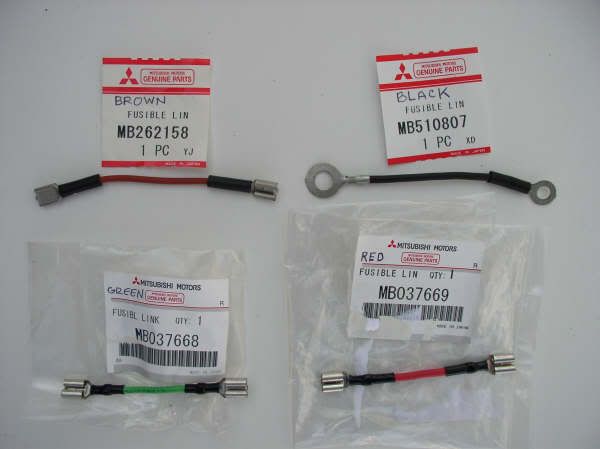 those pics were taken from this topic, any info on fuseable links can be found here.
<a href="
http://starquest.i-x...pic.php?t=1180"
target="_blank">
http://starquest.i-x...<!--QuoteEEnd--
>
You'll need: (2) Red, (1)Green, (1) Brown, and (1) Black to replace all the lines shown.
The black one goes from the positive post on the battery to a small plastic box. Open that box and remove the nut to replace the link. It goes to the alternator.