0

Posted 24 November 2013 - 05:42 PM
We should add a section specifically for pictures and videos so they don't clutter up the BS section.

2004 Infiniti FX35 Beryllium, Fully Loaded
2004 Lexus IS300 - Soon to be NA-T
1988 Conquest TSI - SOLD/Parted out
Magna Intake, MEGASQUIRT 2 (V3 Extra fw) Direct Coil Control - EDIS 4, 292m cam, Synapse Synchronic 40mm WG, Synapse Synchronic BOV, T3 TD06 20G turbo w/ .80 housing, 95 lb injectors, Treastone turbo manifold, ST springs, KYB GR2 shocks, MK1 front camber plates, Drilled/slotted rotors and braided brake lines, HD valve springs, SR20DET 3-row Radiator. MK1 Short Shifter, Da Funk Loc motor mount, Transmission Tuff-pan, Stedebani poly trans mount, Cusco front strut brace, TEP rear strut brace w/ battery tray, AEM UEGO wideband sensor.
Click the pictures for larger images: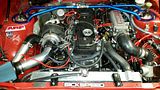 ---
Posted 25 November 2013 - 10:38 AM
maybe CJ can do this one too

MOPAR POWERED
---
Posted 25 November 2013 - 08:25 PM
Yeah I think it would be cool.

\\\\ 86' Mpi converted Starion with. .a ported 16G @14psi, jet valve elimination, c.o.p ignition, ms, turbo-back 2.5" exhaust, & Eibach sports springs //// need moar snail now
---
---
0 user(s) are reading this topic
0 members, 0 guests, 0 anonymous users
game search | music, video, tech search | vitamins, drugs and health supplements | great deals on clothing and accessories | car and truck parts