The car isn't ready yet for the showroom and there is some work that needs done to it so figured i would go ahead and start a thread for the work. so far the only thing i have done is drop in a donor fuel tank and pump and today i cleaned the inside and put the rear interior pieces back together. it was pretty nice out so i gave her a bath too since shes been sitting a while.
just a quick overview of the engine, didnt really do anything just hosed the dust off of it and throw in a junk battery that was laying around. it will get a new one shortly, the car has been sitting so all the fluids will be changed also including trans and diff. i did notice today that the exhaust is leaking in the #4 and i have a nice new gasket already for it and a nice manifold sitting on the kitchen table that i will stress relieve, grind the casting, and probably just port match the gasket.
Interior cleaned up and put one of my black quest mats out of the 87 in it for now. just gave everything a good soapy water wipedown and swept the carpets, the drivers rear carpet is a little dirty but will clean right up with some foaming carpet cleaner.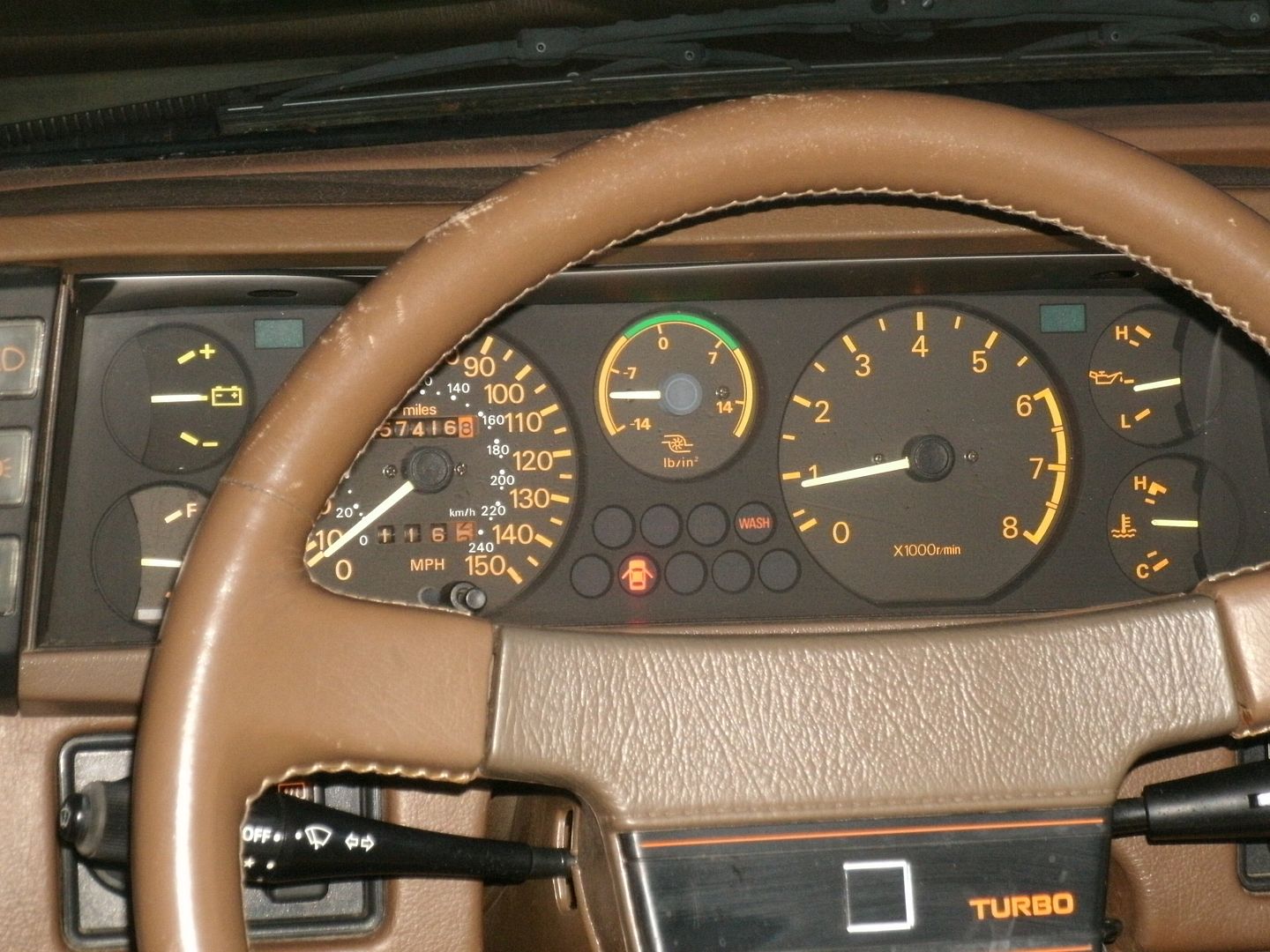 Hatch area put back together. i don't think i have ever owned a quest that had ALL the pieces back hear, usually the rear piece is MIA or its missing the side panel covers but this one is all here.
so here she is all cleaned up and ready to take a little cruise while the wife and baby are taking a nap.

i may have tracked down the original front wheels so i have my fingers crossed.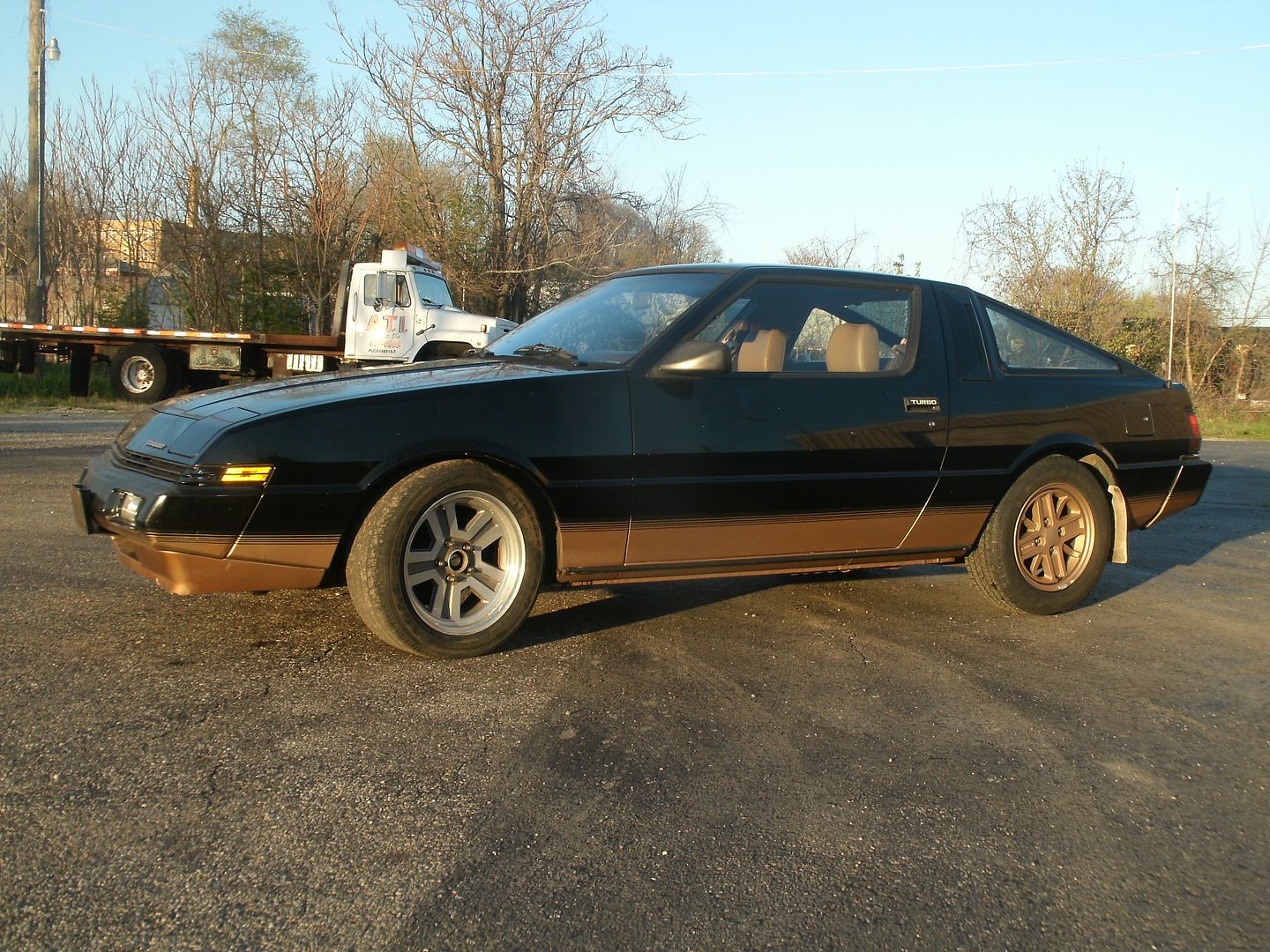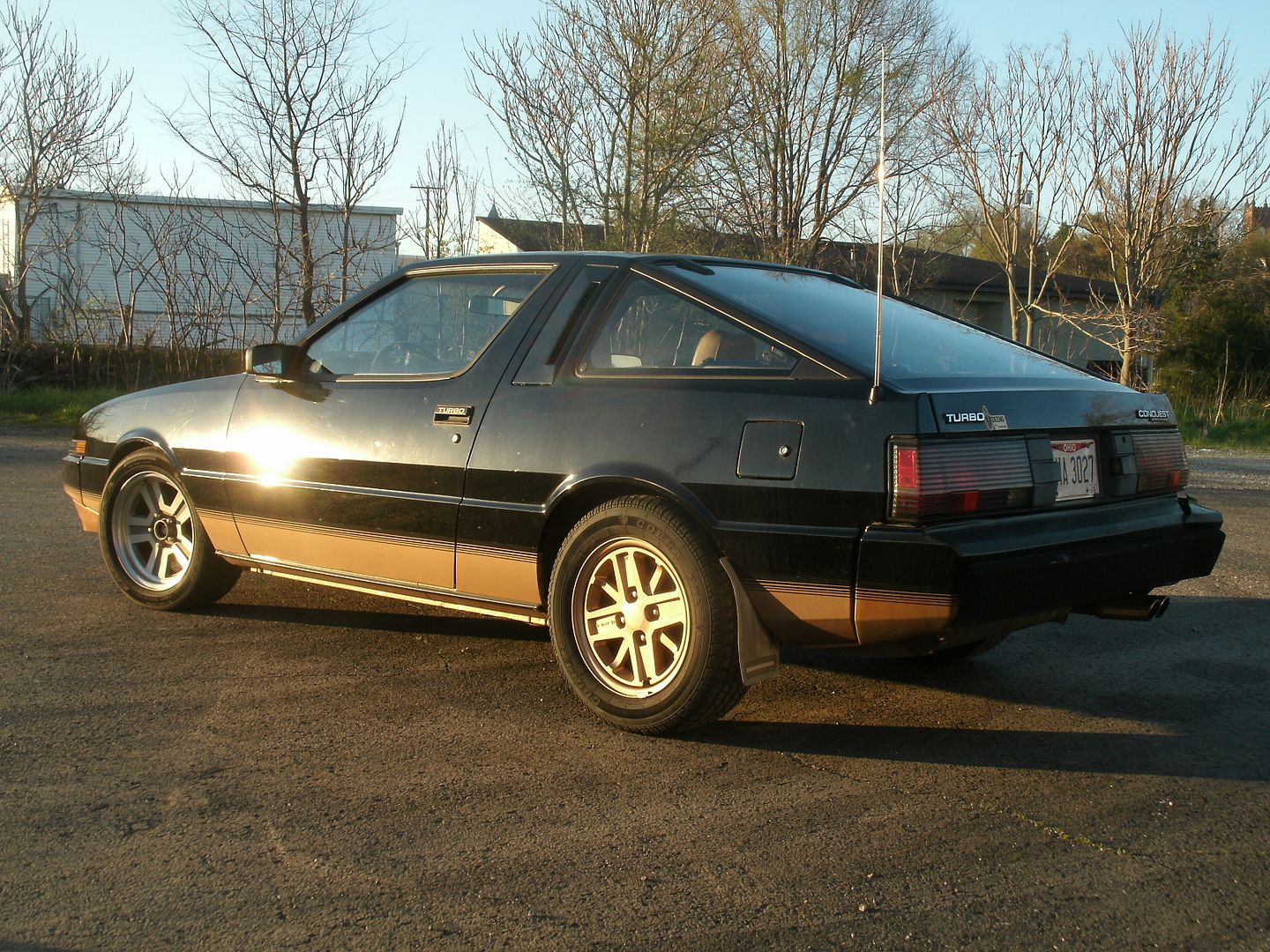 here it is after the cruise, i had to force myself to stop driving it. i went to put a little gas in it, then decided to go show my brother, then took the long way back home, got to my road and decided i remembered a longer way to get there so i went that way.....lol. the car isn't titled, tagged, or insured yet so sadly the fun had to end.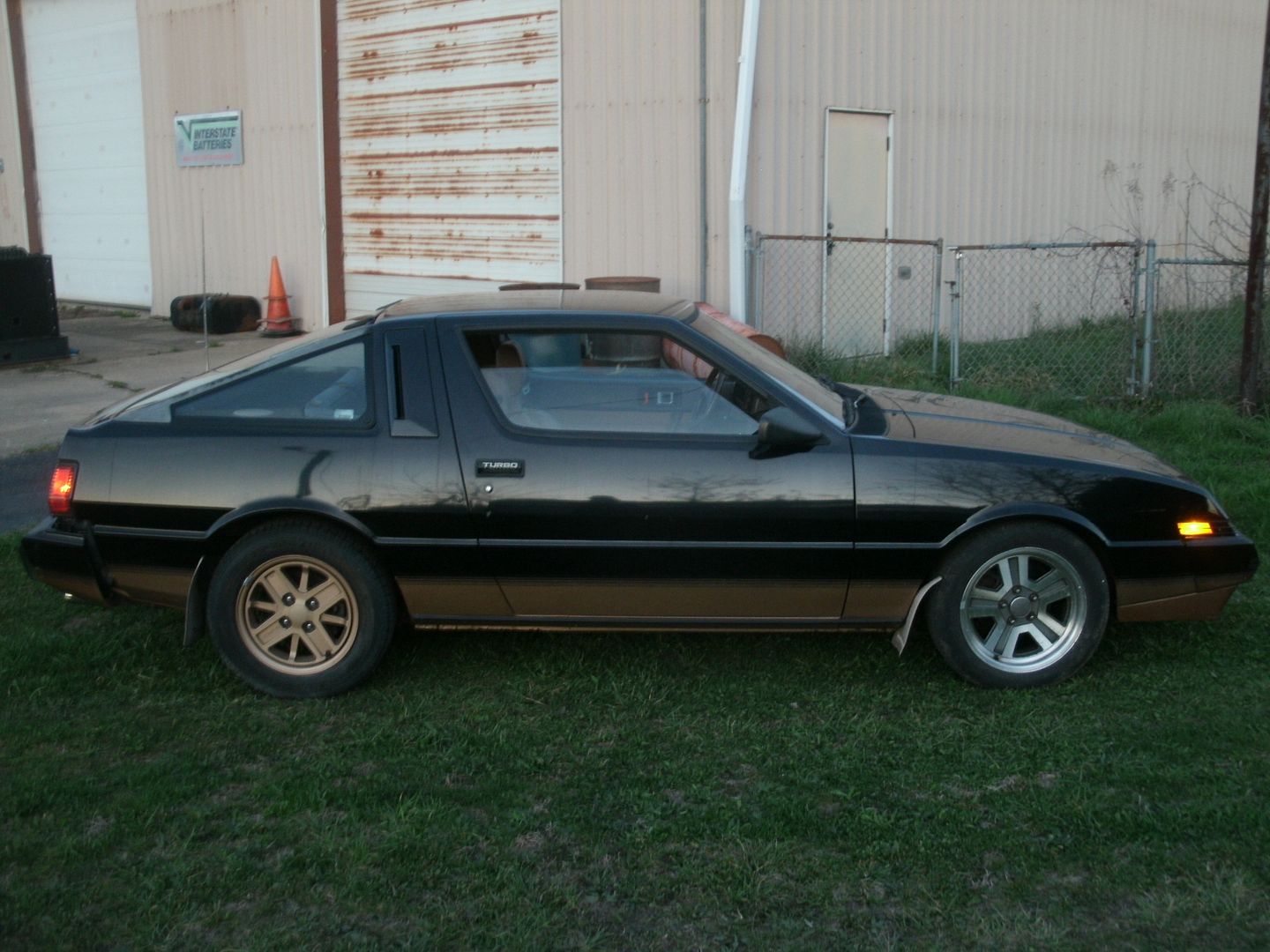 Ran perfect the whole time and on two different occasions sitting at stop lights i heard people say "turbo" reading the door handles while they were checking the car out. i absolutely LOVE this car.
here is a small video i took before i put her away for the night, just a small walk around. i forgot to turn the radio back off after i was playing with it so you can hear the static from it.
http://vid22.photobu...zpsccbbyo0c.mp4
Edited by cyberquest, 16 April 2016 - 08:34 PM.