0
WTB: Rear brake pad Clips, front passenger bottom brake bracket and bolts
Posted 20 April 2017 - 01:41 PM
WTB: Rear brake pad Clips and front passenger bottom brake bracket and bolts

---
Posted 20 April 2017 - 04:02 PM
Saw the brake clips on e bay a couple of months back....Sold all my brake stuff ........

---
Posted 20 April 2017 - 08:20 PM
Rockauto has plenty of brake hardware clips.

88 Fiji Blue -Tsi
Zoom clutch, Fidanza flywheel, Stedebani shifter, KSport coilovers, ST swaybars, abs delete, a/c delete, cruise delete, JVE, BSEK, TEP steel brake lines, LSP braided cooler lines, CX Racing radiator, MK1 silicone hoses, MK1 pullies, *DM hard pipes & intercooler,14G turbo, ported exh. manifold, MAF Translator, 3.5" GM maf, Turbo XS RFL bov, *DM 3" exhaust, Cusco front strut bar, TEP rear strut bar, Enkei 92's, HKS turbo timer, AEM wideband, AEM boost gauge, AEM oil pressure gauge, Hallman boost controller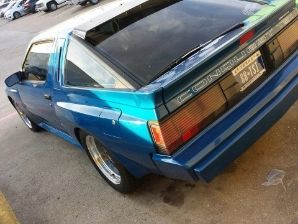 JohnnyWadd, on 04 March 2010 - 10:01 PM, said:
my shaft was big i dont know what your talking about.

---
Posted 21 April 2017 - 11:36 AM
Thanks!! I just ordered them

---
---
0 user(s) are reading this topic
0 members, 0 guests, 0 anonymous users
game search | music, video, tech search | vitamins, drugs and health supplements | great deals on clothing and accessories | car and truck parts