For the MAF TRANSLATOR CARS:
This time I'm covering a GM MAF sensor modification that is commonly done on Corvettes. I did one on my 99 Vette and had a spare Delrin MAF housing so I decided to upgrade the 3.5" GM MAF sensor I have in my 87 Starion. I'm sure these are also available in 3". I'm thinking most may not have heard of this mod, but it's cheap and worth it.

The "upgrade" MAF housings replace the stock aluminum housings, and eliminate the metal honeycomb in the process. The upgrade housings are machined out of Delrin, a hard plastic composite. The new housing has a larger inner diameter, better flowing center blade, and will not absorb or retain heat very much at all. Heat is a big enemy of the GM MAF sensors in general, and the steel honeycomb will hold onto heat even though it's mounted in an aluminum body. Obviously, this setup flows better, and they claim it can flow up to 55% better than stock.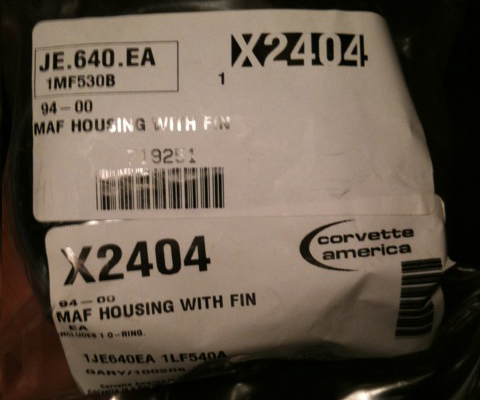 This is the sensor body, I got it from Corvette America for $39.99, PN: X2404, but they are sold elsewhere.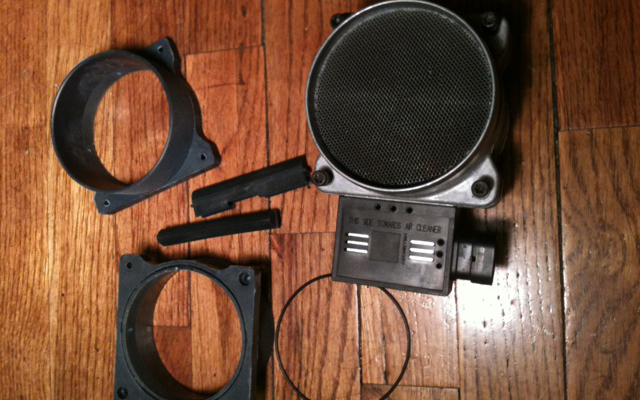 Here's the stock sensor with the new housing and blades to the side. Look at that honeycomb intake restriction!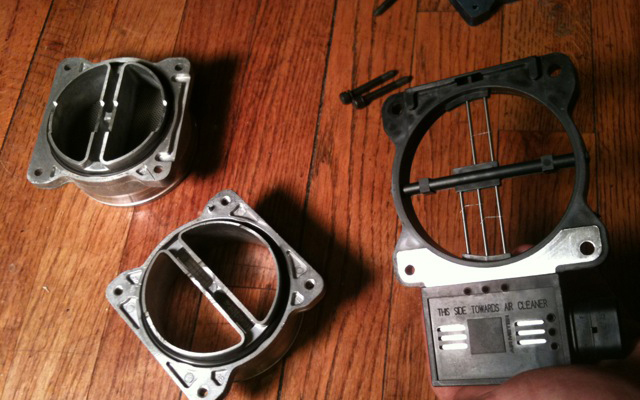 Here's the stock sensor without the aluminum housings. Be extremely careful not to damage or bend the thin metal sensor assembly.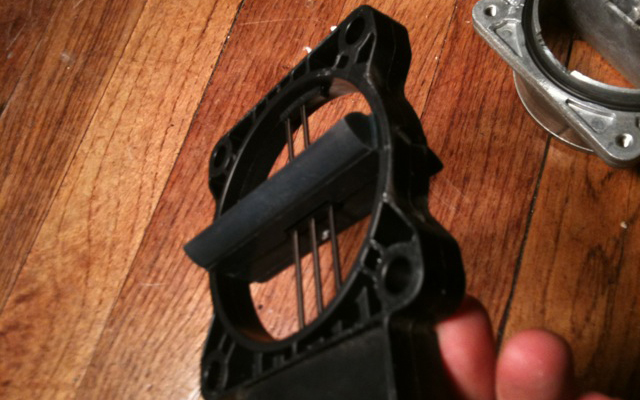 Here's the new blades snapped onto the sensor body. They are keyed, they only go on one way so don't force it.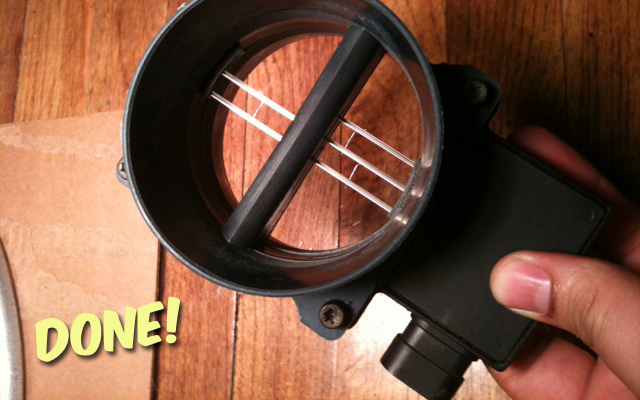 Here it is back together again. The housing bodies are keyed like the stockers and only fit one way. You may have to open up the holes in one housing to make it a little easier to thread the bolts back in.

Since the install my car is running more consistently, most noticeably at that magic 2500-3500 rpm part throttle area that can be an issue with the MAF translator if not tuned perfectly. Basically it works well and the improvement is similar to the Corvette as far as smoother running and better response.
Edited by Fuze, 13 June 2019 - 09:18 AM.