Fuze, on 10 July 2013 - 11:48 AM, said:
Tutorial Alert! Please sticky in appropriate section.
OK fellas, Here is a quick run through for the installation of the Mazda TPS upgrade sold by Boostinmini.. This upgrade is a very good idea as anyone who has ever sweep tested a box full of Starion TPS's and not found a single good one will understand! The used Mazda TPS I got with this kit sweep tests perfectly.
First, you'll need to splice the Mazda TPS leads onto a stock TPS plug. The wiring diagram is below, there are a couple types of Mazda TPS's so two color variations are below.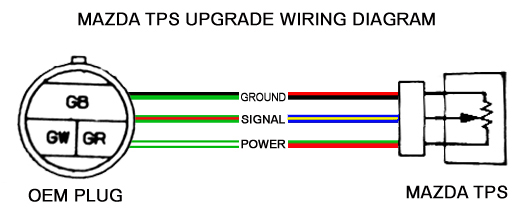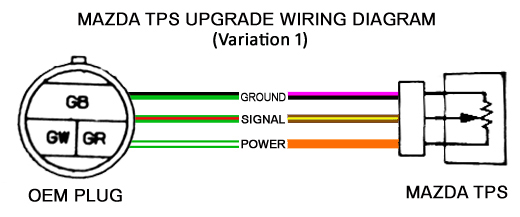 Here's the Mazda TPS with stock connector soldered on and wrapped.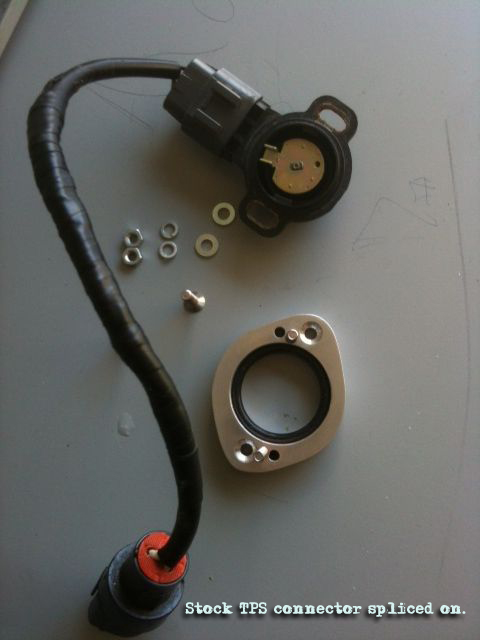 Here is the adapter mounted on the TB mixer. Nice O-ring mount. You will want to
cut a piece of the included adhesive foam and stick it behind the adapter to cover
the small gap between the adapter and the stock mount.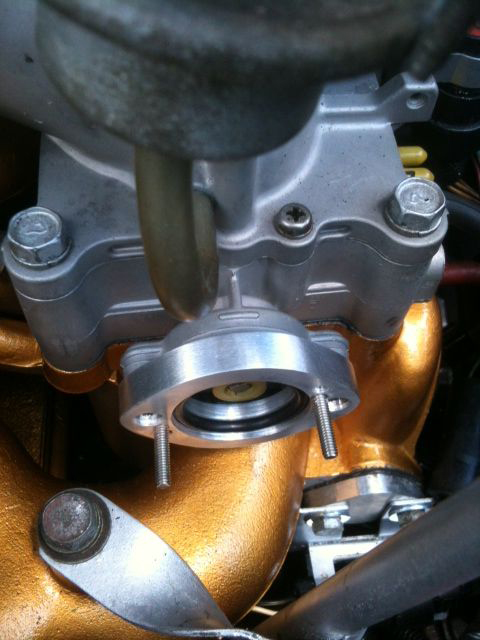 Here is the mounted Mazda TPS. It adjusts like the stocker. Take care when
installing it to make sure the notch in the TPS lines up with the pin on the throttle
shaft. Recommend using some blue loctite on the small nuts holding it on.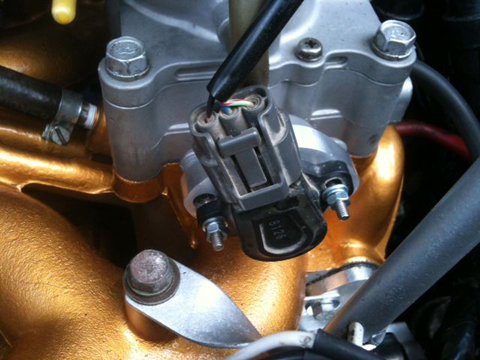 Here's a view from the top.
Easy breezy! Good stuff.